What Is H.266/VVC?
H.266 is an advanced video compression standard developed by leading video coding experts, the Joint Video Experts Team (JVET). It is also known as Versatile Video Coding (VVC) and is aimed at surpassing its predecessor, H.265/HEVC.
It opens up new possibilities in video data compression, providing higher efficiency while maintaining high image quality. Through the use of advanced compression algorithms, this standard is able to support resolutions ranging from very low up to 4K and 16K, as well as 360° videos, high dynamic range (HDR), color depth, and other advanced technologies.
H.266/VVC represents a significant breakthrough in video compression, so users can enjoy higher-quality video while the amount of data transferred will be minimal.
Elmedia Video Player Features
This powerful H.266/VVC Player for Mac offers a wide range of options for your convenient playback experience, as the app can meet the most demanding needs of any user. The player delivers high-quality video with excellent clarity and deep sound, supports various formats, including HD and 8K, offers streaming functionality, and much more.
Playback Control
Full control over the playback process is what this media player offers. Fast forward and rewind the video, change the playback speed according to your preference, set repeat playback, create bookmarks, etc. Convenient hotkeys allow you to quickly control playback without having to use a mouse. With advanced audio and brightness settings, Elmedia provides precise audio and video control so you can enjoy the content to the fullest.
Playlists with a Personal Touch
Elmedia Player offers you the possibility of creating and customizing playlists according to your preferences. You can easily add files to playlists and rearrange them in the desired order. Thanks to support for various formats, you can create playlists with any type of multimedia content, including video files encoded in H.266/VVC, within one playlist. It's the perfect solution to organize your favorite movies, series, and music videos in a convenient and simple interface.
How to Play H.266/VCC Encoded Files on Mac with Elmedia Player
1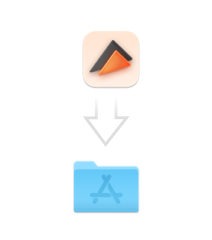 Install Elmedia Player
To play a H.266/VCC encoded file on a Mac, you need to
download
and install the player.
2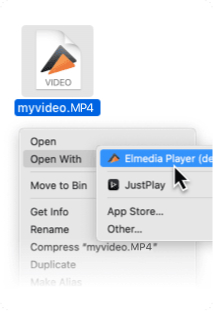 Choose the most convenient way to open a media file
There are several ways to open files:
Drag and drop the file to the main window of Elmedia Player or to the app's icon in the Dock.
Right-click the file and select the "Open With" option. This will open a context menu where you can select Elmedia Player as the app to open the file.
In Elmedia's main menu select File > Open.
3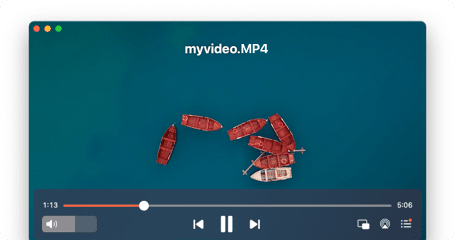 Enjoy Watching
Now you are ready to play videos encoded in H.266/VVC on Mac and enjoy high-quality media content with improved compression efficiency and stunning picture quality.
FAQ
No, H.266/VVC (Versatile Video Coding) is the newest codec. It is the latest version of the video codec developed by the Joint Video Experts Team (JVET). Being relatively new on the market, not all video players for Mac are compatible with it. Therefore, we recommend Elmedia Player as a perfect solution for macOS that offers native support for it.
Elmedia Player offers both free and paid versions. The free version of the player contains the basic functions of playing multimedia files and support for various formats. However, the paid version offers advanced features, including streaming, picture-in-picture mode, video and image layout adjustments, saving subtitles from opensubtitles.org, etc.
Elmedia Player does not require additional modules, codes, or decoding apps to play the H.266/VCC codec. The app has native support for a wide range of audio and video codecs, including H.266/VCC.
What other users are saying about Elmedia
This app truly heads the lists of streaming software because it allows you to cast local files to Chromecast-enabled devices quickly, easy and pain-free.
I highly recommend you to check out the Elmedia player if you often watch movies on your Mac. The free version can satisfy most users and if you are interested in the advanced features like 4K video streaming, you can upgrade anytime at a very affordable cost.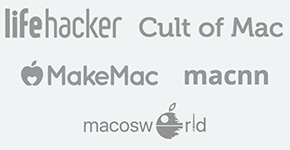 #1 at Video
Elmedia Player Free
Get a download link for Desktop
Submit your email address to get link for quick download and get started!
Languages:
Deutsch, English, Français, 日本の, Español, 中文