INNA - A Fancy VOB Option
There's not much to be said about INNA that can't be seen at first glance. This little app has done its best to stand out - ironically, it does so through the perfect imitation of Apple's trademark style. As you may notice, the special features of Macbooks are used to their fullest extent - for example, gesture controls and Retina are fully supported.
But, in keeping with the theme, we will also review INNA as a solution on how to open .vob files. Indeed, its features accommodate the format perfectly, with no flaws or missing functionale. A solid contender.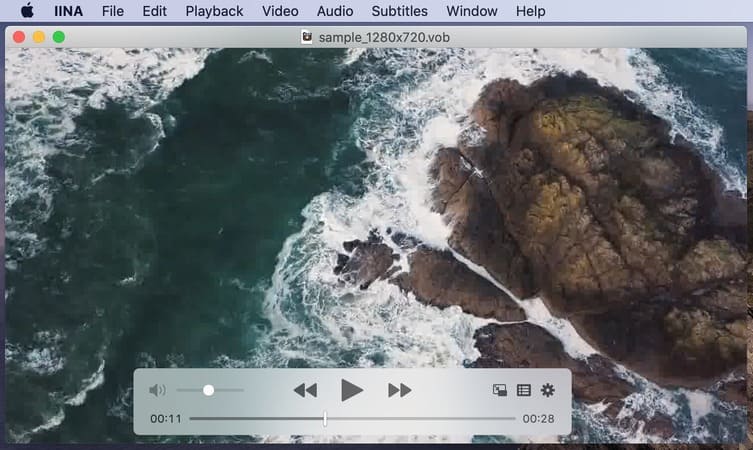 Pros
Blends right in with Apple design
Seamless subtitle integration
Can stream YouTube without ads
Highly customizable
Cons:
Intensive hard drive and CPU usage
Issues when playing H.265 clips