Opening WMA Files On Your Mac
Step 1. Download and Install Elmedia Player.
The setup process should not take more than a couple of minutes.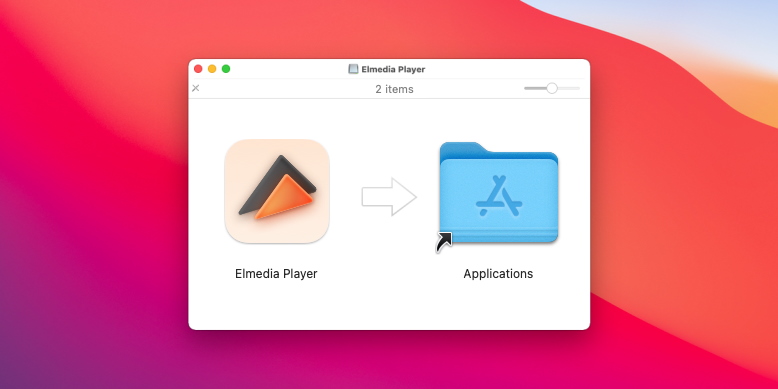 Step 2. Load Your Audio Files
There are a few ways in which you can add the files to your WMA player for Mac.
Simply drag and drop them on top of the player or on the dock icon to begin playback.
Select the file, right-click on it, and click on 'Open with'. Choose Elmedia Player to start playing your file.
Open Elmedia Player and go to 'File' -> 'Open'. Navigate to the folder containing the WMA file.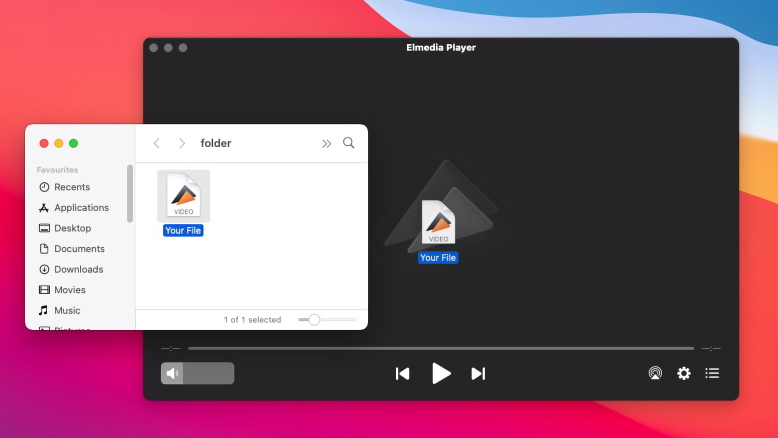 Step 3. Listen to WMA Files
That's it! You can now enjoy your WMA files on your Mac, hassle-free.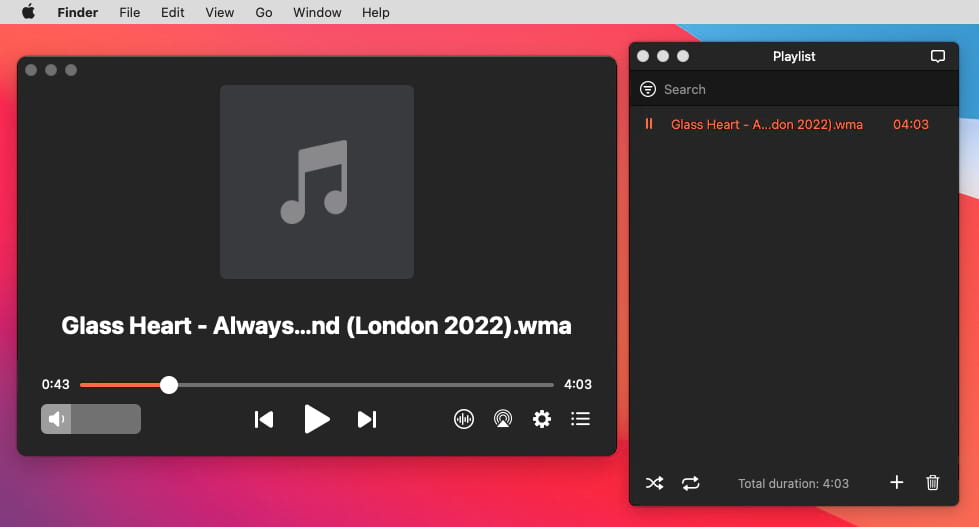 Pros to Play WMA on Mac with Elmedia
Choosing Elmedia Player comes with a lot of benefits for the end user. The application was created with both power users and beginners in mind. With Elmedia Player you are getting the ultimate audio-video experience.

Easy to use and default-looking design
As soon as you open the Elmedia Player, you will notice that it looks a little bit familiar and is also amazingly easy to use. This is because the design process behind creating the perfect media player started with the idea of making it look as close to a stock macOS design as possible, without losing any functionality or features. All of the designs have been carefully thought out to create the best possible user experience for both experts and beginners.

Create playlists
It only takes a couple of seconds to create your playlists with your favorite music and videos with Elmedia Player. With full support for WMA files, you can rest assured knowing that all of your files no matter their format are accepted here. Having a playlist means listening to your favorite music on the go, without the hassle of going through folders and folders searching for those matching songs. More than this, you can name your playlist and organize them.
Never-ending loop
Everybody knows that feeling of finding that one perfect song that you wish never stopped. Well, now with Elmedia Player you can ensure that the music stops only when you want it to. Press the loop button to loop your music or video files continuously. Once you are done, you can press it again to go back to normal playback, or you can close the application. Play your WMAs endlessly with Elmedia.
Individual Volume Controls
Of course, as you would expect from Elmedia Player, the application comes with dedicated volume control for your video and audio files. You can mute, increase or lower the volume accordingly without having to do it from your macOS system. This feature is extremely useful when watching things in the background or playing music at different volumes than the system one.
Alternative WMA Players For Mac OS
There are a lot of applications that could replace QuickTime Player, and this is why we've gathered the best of them and showcased all of their features below. Take a look.
1. VLC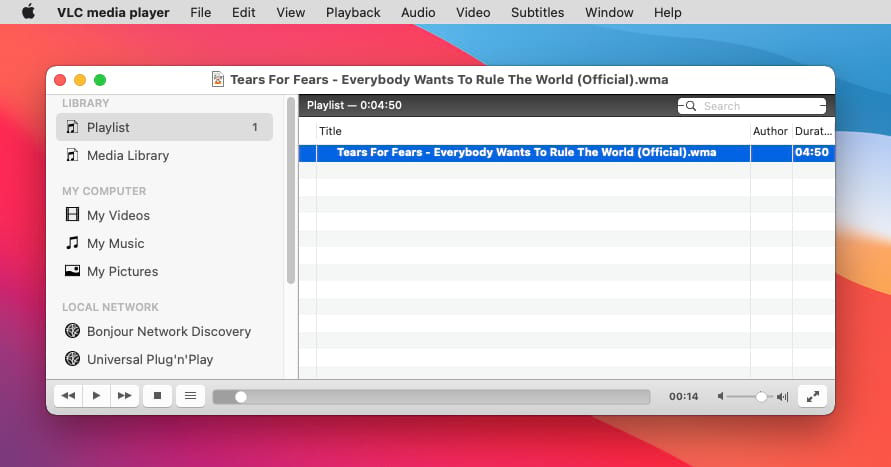 VLC is one of the most popular media players for Mac and other platforms and stands as one of the best too. It comes with extensive support for formats, subtitles, and playback. It supports up to 8K resolutions and the latest audio codecs. However, the VLC interface might be a little outdated for some Mac users who got used to the stylish look of other applications. In addition, VLC is completely free to use and open-source.
VLC vs Elmedia
Elmedia is a decent alternative to VLC, especially for users who only need media playback functionality. It plays music and video files smoothly.
Elmedia Pros:
convert audio to stereo when streaming;
no necessity to install any codecs or modify something;
playlist customization tool.
2. 5K Player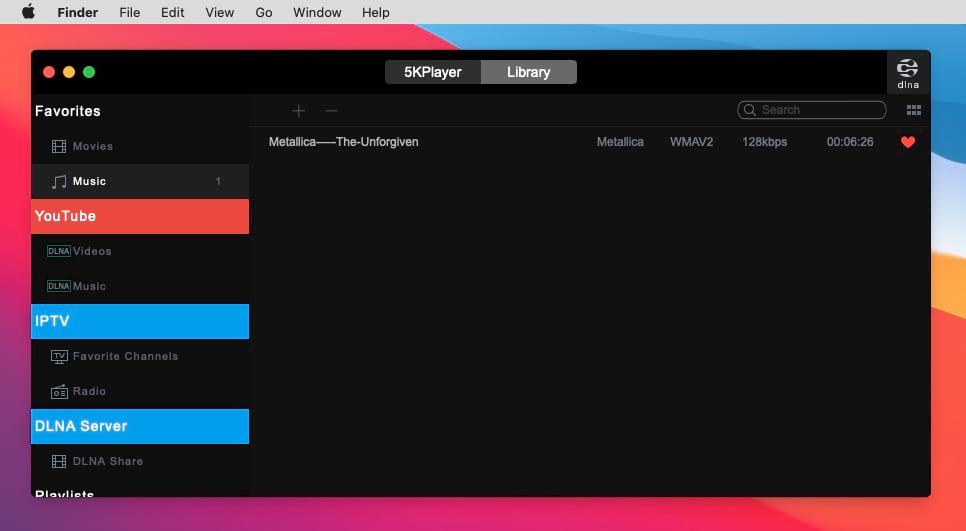 As the name suggests, this media player is focused on delivering the best quality possible when it comes to audio and video files. The app supports ASF, MOV, WMA, WMV, and more formats that are not available within the default player on Mac.
5K vs Elmedia
Whether playing WMA or AVI files, Elmedia Player appeals to Mac users' appreciation of design and smooth interface.
Elmedia Pros:
audio visualizer with 12 different modes;
sound settings at the application level;
loop feature with no limits.
3. Quicktime
Unfortunately, this entry does not support WMA right out of the box, but you can use a converter to change it into a friendly format and enjoy your music through Quicktime. This default Mac application comes installed on every device, and it's a great ally when it comes to some popular formats. However, if you want something else, you might want to look for a better one.
Quicktime vs Elmedia
When you face difficulties playing a specific media file format, as in the case of WMA playback, Elmedia comes to the rescue.
Elmedia Pros:
supports a wide range of formats;
carefully crafted presets;
music library management.
4. DivX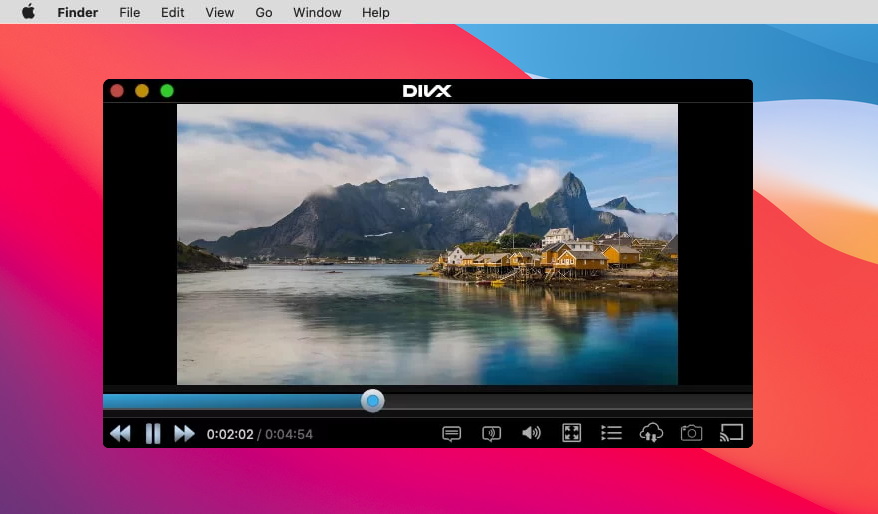 A great solution for those looking to play WMA files on a Mac, Divx comes with great playback features such as the ability to handle the volume, audio equalizers, and video settings for corrections. It can be cast to other DLNA-compatible devices and comes with full support for creating and organizing playlists.
DivX vs Elmedia
Despite the extensive functionality of DivX, it still loses to Elmedia in some points. Especially when you compare Pro versions.
Elmedia Pros:
audio playback;
easy-to-navigate interface.
5. MPlayerX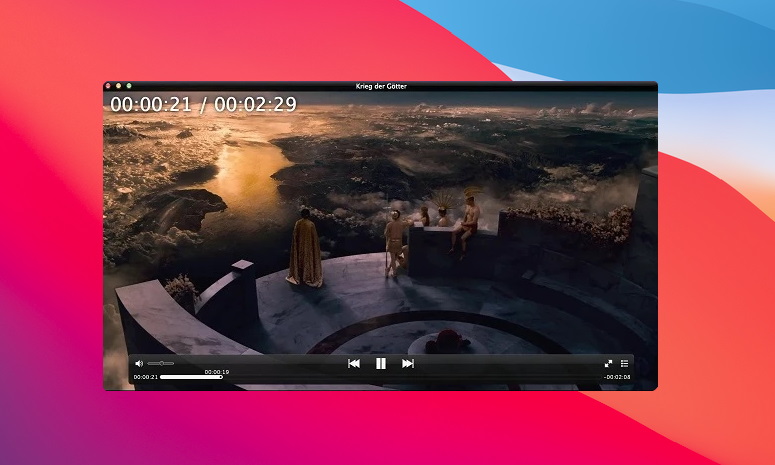 MPlayerX is an all-in-one player for those who own multiple devices due to its full support for iOS and Android as well as Mac and Windows. It supports 1080p, 2K, 4K, and 8K resolution playback with all of the popular formats including WMA. It sports a simple and interactive interface that is easy to use. Full support for subtitles is provided, and users can customize the font and color to their liking. MplayerX also comes with the ability to take screenshots during playback.
MPlayerX vs Elmedia
MPlayerX media player is famous for the number of languages it supports. But, at the same time, its last update was in 2016. Also, it cannot boast of some options available in Elmedia.
Elmedia Pros:
drag-and-drop option;
no strain on your CPU;
compatible with Mac OS X 10.12+.
6. Converting WMA Files on Mac Using Browser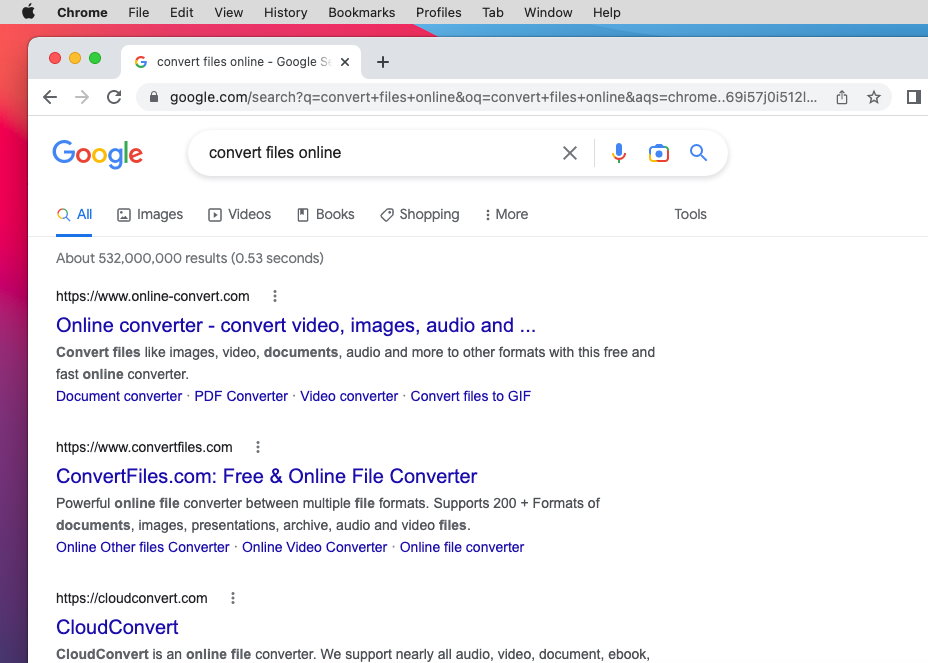 One of the other methods you can use when wanting to listen to WMA files is converting. The easiest way to convert files from WMA to other formats is to use an online converter that will turn WMA files into MP3s. This way, you can make it compatible with the media player that you are already using.
But there is no necessity to look for the online-converters and waste your time because Elmedia plays WMA file format perfectly!
Comparison Chart of the WMA Players
Scroll to view more

| | | | | | | | |
| --- | --- | --- | --- | --- | --- | --- | --- |
| | | | | | | | |
| Top features | | Elmedia Player | VLC | 5KPlayer | Quicktime | DivX | MPlayerX |
| Ability to play WMA | Ability to play WMA | | | | | | |
| Can create playlists | Can create playlists | | | | | | |
| Video Tuning Support | Video Tuning Support | | | | | | |
| Subtitle Support | Subtitle Support | | | | | | |
| | | | | | | | |
What other users are saying about Elmedia
If you are searching for an advanced media player for your mac system, then Elmedia Player 7 is here for you. Elmedia Player 7 is known as the best media player amongst the new generation of Mac users.
Elmedia Video Player for Mac offers a wide range of features to meet all your multimedia needs. You can stream directly to Smart TV or Apple TV.
Elmedia Player has a wide variety of other features and capabilities, but having the ability to play just about every possible video format, tweaking settings as needed for sync, audio and video problems.
It can play any file format including the widely-used ones like AVI, MP4, FLV, SWF, WMV, MKV, MP3, M4V, etc without the need of installing any other plugin or codec.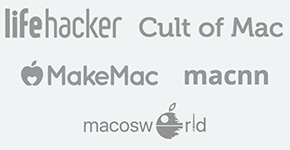 Discover other formats with Elmedia
Easily Play a Variety of Media Formats
This Mac media player offers native support for a wide range of multimedia file types, such as:
FAQ
Unfortunately, when it comes to Mac users, they will not be able to play
WMA files
without another media player. However, you can choose one from our curated list of amazing media players that support the WMA format. This way, you can enjoy some of the best features while listening to your WMA music files.
If you do not want to convert your WMA files using a converter, you might want to take a look at our list of the best media players for this format. We highly recommend using Elemdia Player as it has proven to be the best choice out of all of them.

#1 at Video
Elmedia Player Free
Get a download link for Desktop
Submit your email address to get link for quick download and get started!
Languages:
Deutsch, English, Français, 日本の, Español, 中文