Find Out What are SWF and FLV File Formats
These files are a part of the Adobe Flash software platform, which was created to allow websites to integrate various multimedia content, including, but not limited to, embedded streaming players, games, and animated page elements. The platform was discontinued in 2020, and after this point, Flash content started gradually disappearing from the Internet. In 2021, almost all popular browsers forbid the installation and use of the official Adobe plugin. The role of Flash in web interactivity was overtaken by its competitors - mainly, HTML5, which introduced support for video, audio, and 2D animation.
SWF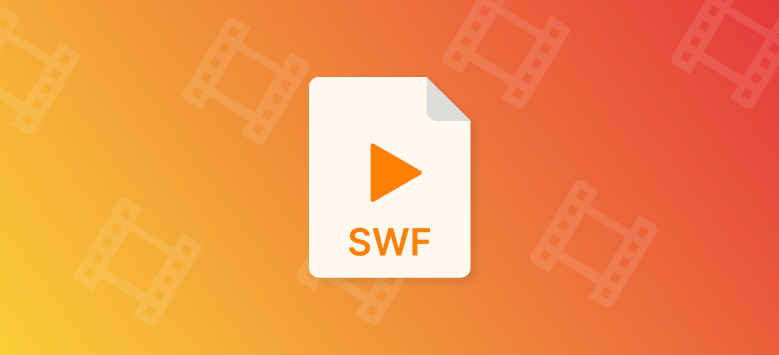 SWF is the interactive component of Flash formats. It is capable of vector and raster animation, mouse tracking, and keyboard and mouse controls. Along with games and media players, the format was commonly used for online ads, which were heavily animated and reacted to user actions. Its file extension translates to "Shockwave Flash". The SWF is also known for being notoriously laggy, even on powerful computers. One of the possible causes is that the platform utilized CPU rendering.
FLV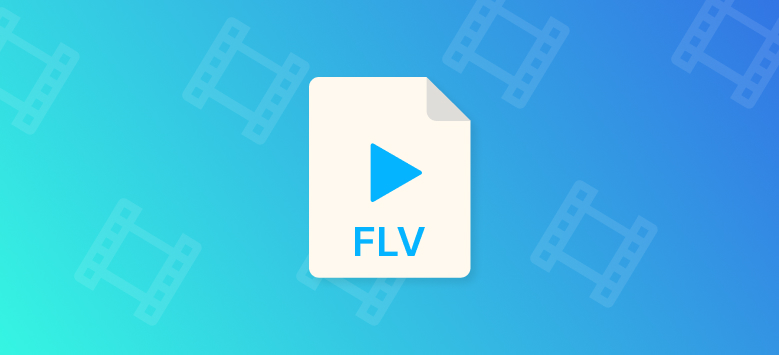 Another widespread file type is FLV (Flash Video). At the time of its release, there was no standardized alternative for video embedding, so the technology was used in various commercial streaming services. The codecs - which included h.264 and AAC - were pretty normal, but the main difference was in the container file. Unlike MP4, the video is not broken up into chunks and almost no metadata is required for playback. As a result, any part of the video can be played as soon as it's loaded. On the downside, compression is not as good.
Do You Need to Download an Adobe Flash Player
The official Adobe Flash Player plugin can not be downloaded or used anymore. It used to be accessible through the Player Download Center, but it is closed now, and only contains information about the software's end-of-life. And even if you got an older installer somehow, it's not going to do much. Most browsers, including Safari, Firefox, and Chrome, have disabled Flash completely and will reject the plugin. We'll get back to this, but it was done for a good reason, and you should not browse the Web with it enabled.
Currently, it is possible to open SWF files. Flash Projector was an official Adobe executable for Windows, which can still be found in various software archives, and it somewhat works. Plus, there were various derivative apps that used the Projector. But when it comes to Mac, the selection of available Flash software is rather limited. One of the best available apps of that type is Elmedia Player, and we recommend using it instead of browser add-ons.
What is About the Safety and Security of the Adobe Flash Player?
Ever since Flash Player was deprecated, it became more and more dangerous to use while browsing. The main problem is that the interactive Flash elements can get access to your local storage and your keyboard and mouse. This isn't just a delivery system for viruses – keyboard tracking is a way to steal passwords.
Even while it was in active development, Flash provided a menu with storage restriction settings and an option to prevent apps from sending and receiving data. The platform remained safe while Adobe was updating the plugin to patch out any weaknesses and potential exploits. Now, however, a user may easily encounter pages that can and will infect their system.
This has been reflected in the way that browsers started restricting the use of Flash. At first, when the updates stopped coming, they disabled automatic playback, to make sure that a user can't lose control of their computer just by opening a page. Later, even this became too dangerous.
If you still have it remaining on your system, it's best to uninstall Flash Player, to remove a possible vector of virus infection. A specific uninstaller can be found on Adobe's website, and it's also preferable if you follow the instructions fully and delete the Flash Cache folder since that's where the data downloaded from Internet pages is located.
How to Play Flash Formats on Mac Using Elmedia Player
Step 1. Open Elmedia Player
Step 2. Do one of the following:
Drag and drop the SWF or FLV file onto the Elmedia window.
Right-click the file, choose "Open with > Other" and select Elmedia Player.
Use "File > Open" on the Menu Bar.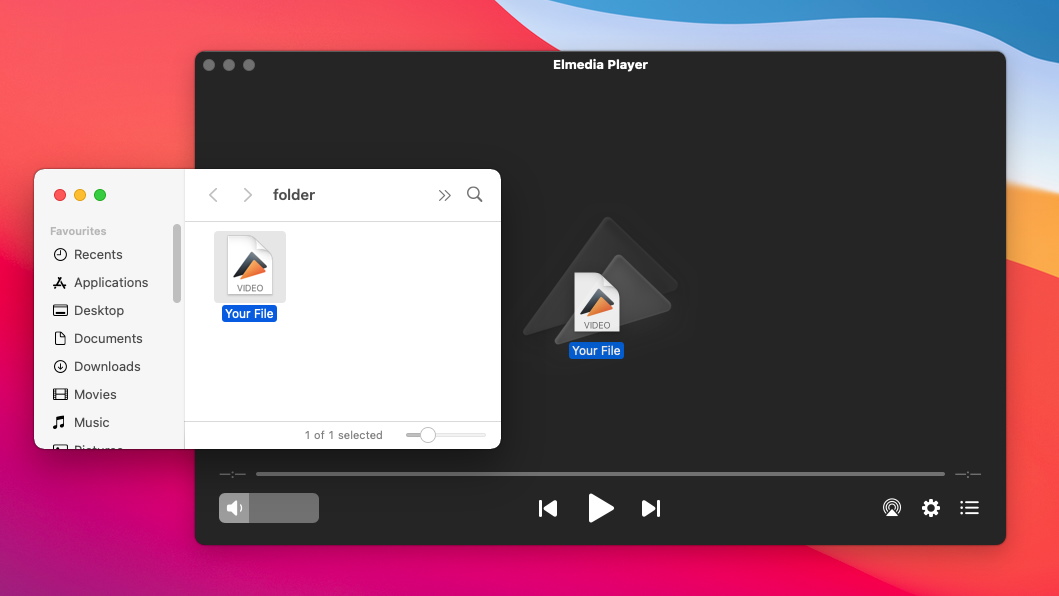 Step 3. Enjoy your Flash content!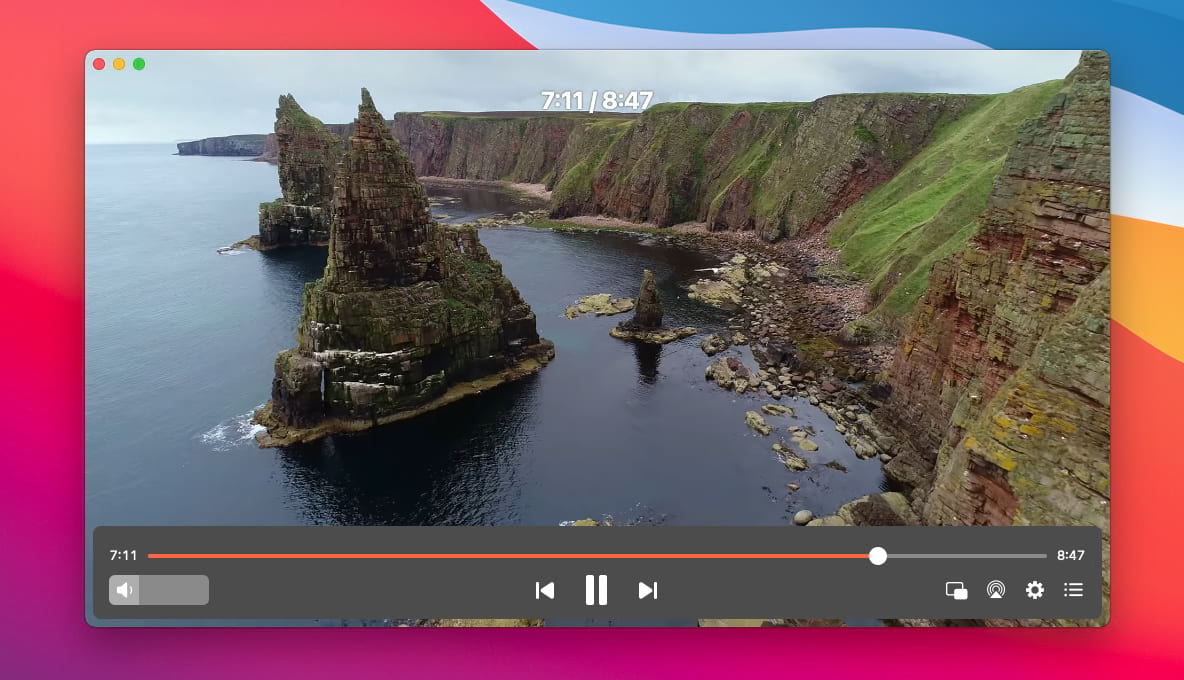 Pros of Using the Elmedia Flash Player

No Projector Required
Elmedia Player can play SWF Files on Mac out of the box. As soon as you install it, Flash can immediately be configured, files can be launched, put into playlists, and no additional measures – such as installing codecs or adding a version of Flash Projector – are required. And it's immediately available on the App Store as well, which makes it easily accessible. However, take note that M1 CPUs don't interact with Flash very well, and
read the note below
.
Convenience Features
In Elmedia Player, you can enable timeline preview thumbnails, which work for FLV. Seeking is much easier when you just hover your mouse and see that moment in the video. Plus, there's bookmarking, and the player can remember where you left off and continue from that point.

Picture-in-Picture
The Picture-in-Picture mode is a way to quickly shrink the player window and keep it on top of other windows. The media keeps playing, and playback controls can still be used. This feature is very useful when you watch SWF and FLV videos.
Flash Settings
All the settings for Flash are incredibly important. Videos can get slow and laggy, and quality controls are handy for that. And both Local Security and network data restrictions can make Flash movies way safer. Elmedia Player allows you to configure all this and more.
No Need to Convert Your Favorite Movie And Video Files to Other Formats
Conversion is a possible method for video playback. But the drawbacks are immense. Depending on the resolution of your video, it could take as much time to convert as its length, or even more. Plus, some formats can't be converted at all. With Elmedia Player, there's no need for it! Play Flash files as they are.

Playlist Management
In Elmedia Player, you can combine different media – videos, music, Flash animation – into a single playlist, and it will work. You can even export it as an M3U. Various features are available for playlists, including various types of Repeat and Shuffle. Playlists are useful if you want to sort your media without using folders. Similar to a tagging system, and it helps that M3U is a universal format that's easy to edit.
Video Effects
This player lets you do a lot with the FLV videos you watch – changeable playback speed, a fully-featured audio equalizer, and various graphical adjustments. The detailed video tuner can adjust sharpness, saturation, brightness, gamma, and hue. It can completely transform the viewing experience and make some videos easier to watch if they have an unpleasant color scheme. Despite having so much to offer, the tuner is not hard to use.

AirPlay 2 and DLNA
When you need to connect to a Smart TV or Chromecast, Elmedia Player is the right tool for the job. It can stream FLV videos over AirPlay 2 and DLNA directly, without mirroring the screen. The performance is superb. On-the-go transcoding makes it that much more universal, since nearly any format that can be played becomes streamable. The range of compatible devices is very broad, it includes Fire Sticks, Roku TVs, Samsung, LG, and the list goes on.
Note on Flash M1 Compatibility
M1 CPUs are a relatively new development by Apple. Even though Elmedia is mostly compatible with this architecture, its Mac Flash Player component is not. Flash was built for 32 and 64-bit CPUs, and these new processors run on ARM, which is significantly different. As a result, the Rosetta compatibility layer is required to make it work.
To use it, right-click Elmedia Player in Applications, select "Get Info" and check "Open using Rosetta". However, Rosetta is not perfect. Even if it's enabled, SWF and FLV files can often glitch or crash on M1/M2 Macs. It's a software issue. Apple may make x86-64 emulation better in the future, which would resolve the problem.
What other users are saying about Elmedia
If you are searching for an advanced media player for your mac system, then Elmedia Player 7 is here for you. Elmedia Player 7 is known as the best media player amongst the new generation of Mac users.
Elmedia Video Player for Mac offers a wide range of features to meet all your multimedia needs. You can stream directly to Smart TV or Apple TV.
Elmedia Player has a wide variety of other features and capabilities, but having the ability to play just about every possible video format, tweaking settings as needed for sync, audio and video problems.
It can play any file format including the widely-used ones like AVI, MP4, FLV, SWF, WMV, MKV, MP3, M4V, etc without the need of installing any other plugin or codec.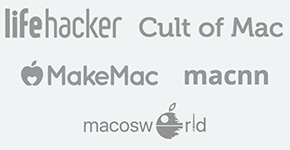 FAQ
Now that Flash Player is no longer officially available, it's up to third-party apps to fill this niche. Elmedia Player is the perfect example of a Flash replacement. It can open both Shockwave and Video formats and is about as configurable as Flash Projector. These features are integrated into an all-around good media app, which is better than having separate apps for different formats. Unlike the deprecated platform, Elmedia is still available to download and actively supported.
Flash Projector is the original standalone Player. It was a simple, single-purpose desktop app. Different versions of Projector are still being used to facilitate better compatibility with older Flash clips. The most significant difference between them is the version of ActionScript. There is no Flash Projector for Mac, so apps like Elmedia Player have to be used instead.

#1 at Video
Elmedia Player Free
Get a download link for Desktop
Submit your email address to get link for quick download and get started!
Languages:
Deutsch, English, Français, 日本の, Español, 中文