Numerous apps for Mac can open files in this video format; however, there are also downsides. Some don't offer support for 4K or 3D resolutions, while others only allow this functionality in the paid version. And while some applications allow playing Blu-Ray for free, they come with outdated menus or limited video or audio settings. Keep reading to learn more about apps that allow your Mac computer to read Blu-ray so you have a complete list of answers for an excellent experience.
Do Macs Play Blu-Ray?
When it comes to playing Blu-ray discs, Macs simply do not have the capacity to do so. Even if your iMac has an optical drive, you will only be able to play CDs or DVDs because Apple did not implement Blu-Ray technology on its devices.
Difference Between Blu-Ray and DVD
If you're wondering how come Macs can play DVDs but not Blu-Ray discs, the answer comes from the difference between the two. In the following paragraph, we'll take a closer look at each type of technology and explore the main differences.
DVDs, short for Digital Versatile Disc, were launched in the nineties and rapidly replaced the old VHS technology for video playback. Even so, it didn't enjoy too much time being the best way to watch high-quality movies because, in 2008, Blu-ray was released.
The video quality and file size are the main differences between DVD movies and those using Blu-Ray technology. While Blu-rays can store as much as 50GB, DVDs are limited to 8,7GB. It goes without saying that the extended storage space allows higher resolutions and improved sound. In other words, an all-around improved movie experience.
If you want to go into more technical details, the laser used to read DVDs operates on a 650 nm wavelength. On the other hand, Blu Rays use a 405 nm wavelength, allowing them to be more accurate when reading the optical information. Also, due to the shorter wavelength, the Blu-Ray laser is colored blue – hence the name.
How to Play Blu-Ray on Mac Using Elmedia Player
Elmedia is a Mac Blu-ray player that solves all issues a user faces while trying to run this digital file format and comes with lots of benefits on top. It is the best solution for all Mac users that want to open Blu-ray videos, unencrypted discs, and a wide list of other formats without any problems. You won't have to worry about converting your videos to a different format or dealing with complicated instructions. Just download and install Elmedia Player and watch all the Blu-Ray movies you want.
If you're already convinced that Elmedia Player is the best way for playing Blu-Ray on Mac, we're giving you a step-by-step walkthrough on how to do so. Everything is straightforward, and you just have to follow these 3 steps.
Step 1. Download Elmedia and Launch it.
The first step towards opening Blu-ray files with Elmedia Player is to download the application and install it on your Mac. Here's how it goes:
Click on the download link.
Press "Allow" once you get the pop-up on your screen.
Go to downloads, and open the downloaded file to start the installation process.
Another pop-up will appear where you have to drag the Elmedia icon into the Applications folder.
Open the Applications folder and locate Elmedia to double-click on it.
Click on "Open" on the new pop-up you get on the screen.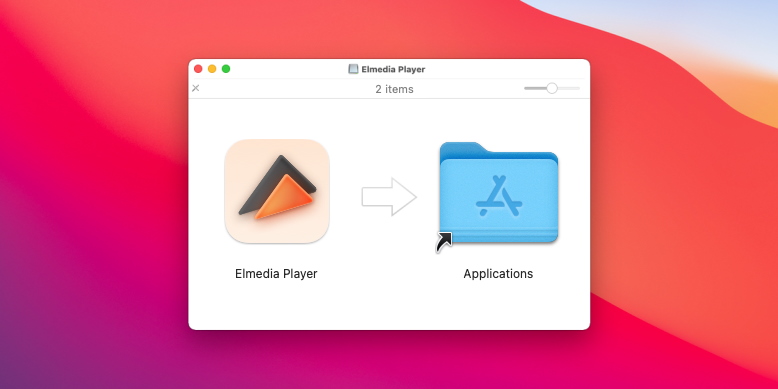 Step 2. Select the Media File to Open
Now that Elmedia Player is installed and ready to be used, it's time to select the file and play it in the app. Do to so, you can choose any of the following ways available:
Simply drag-and-drop the file into Elmedia Player's open window.
Use Finder to identify the desired video, then right-click on the file to select "Open With", and choose Elmedia Player from the list of options.
Go to the File in the app's Main Menu, click on "Open" and navigate to the location of the video you want to watch.
Using an external drive to play Blu-ray disc with Elmedia involves identical steps, but keep in mind that the app can only open unencrypted discs.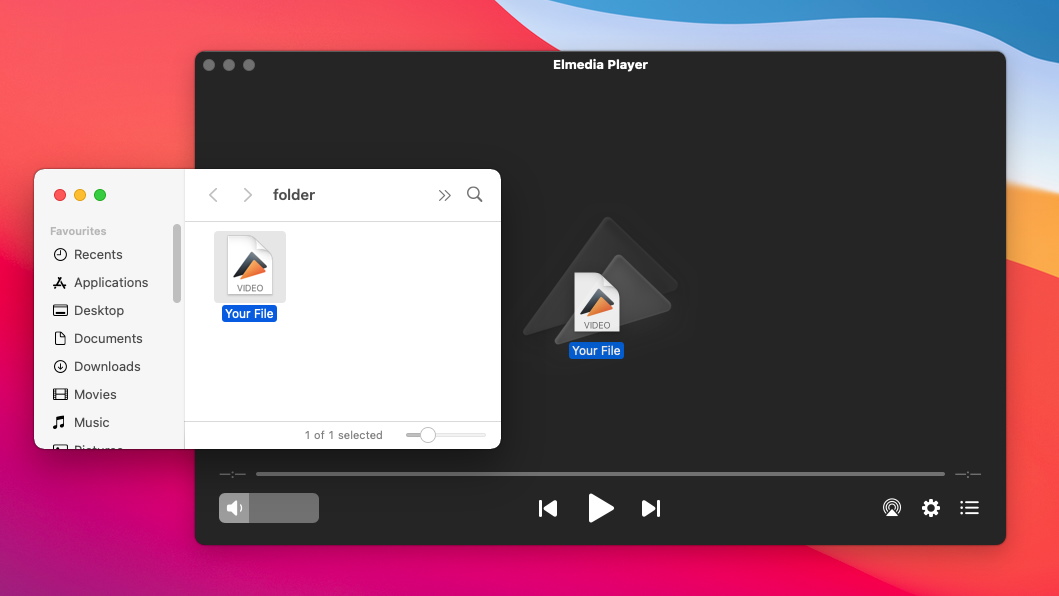 Step 3. Enjoy!
You're all set, from this point forward, Elmedia's MacBook Blu-ray player will take care of everything, providing you with an excellent viewing experience and lots of settings to customize everything.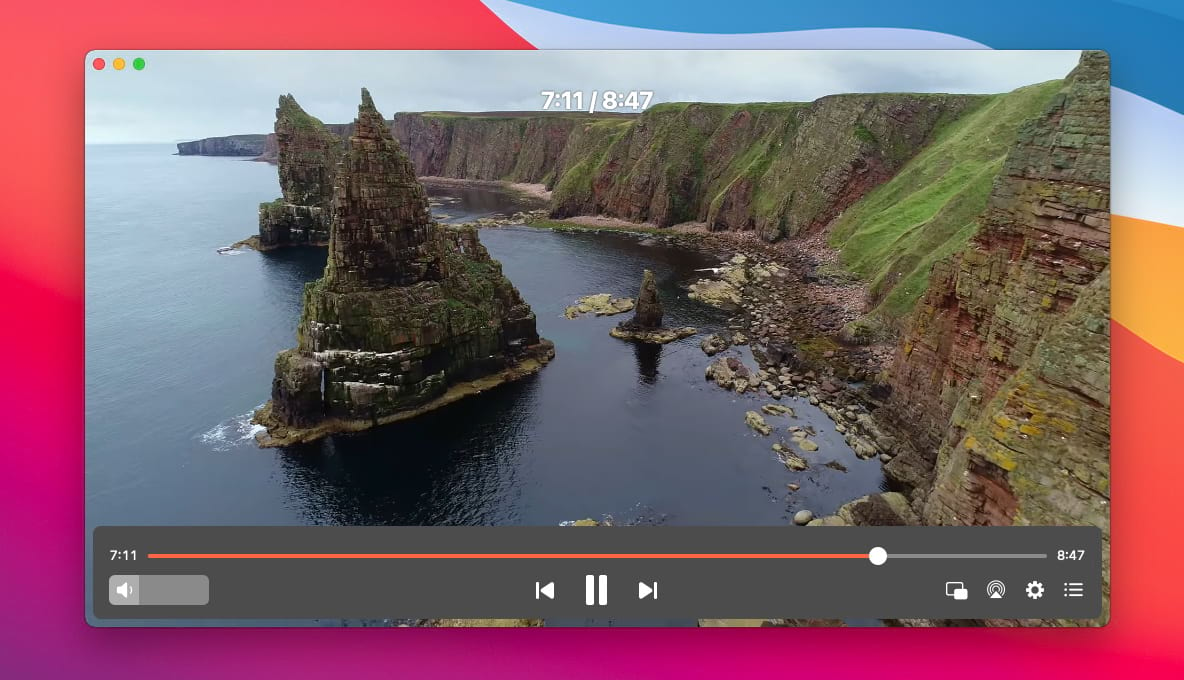 Key Features of the Blu-Ray Software for Mac – Elmedia
Want to learn more about what makes Elmedia Player the best solution for Blu-ray playback on Mac? That's exactly what we prepared for you in this section - those features that make this player stand out from the crowd.

Nothing else is Needed to Play Blu-ray Movies
When talking about Blu-ray files that are already on your Mac drive, you literally won't need anything else to play them and enjoy. However, if your intention is to play a Blu-ray disc, then you'll also require an external drive.
In both situations, you can forget all about extra codecs, additional software, or converting the files to a different format. Elmedia Player makes watching Blu-Ray on your Mac a smooth and straightforward experience.

Create Customized Playlists
Elmedia gives users the freedom to create personalized playlists with all their favorite videos. Easily pick and choose, add and remove titles, activate shuffle or repeat, the sky's the limit.
Everything is designed so you can play Blu-rays without ever having to touch the keyboard or mouse. Furthermore, you can also export the playlist to load it on a different Mac or save it for later.
Full Control to Tweak Audio Settings
Besides being an excellent Blu-ray player for Mac, Elmedia also doesn't neglect the audio aspects. It comes with every possible codec needed to load and synchronize and tune your movie's audio while also giving you access to a 10-band equalizer.
If you're all about having a cinema-like experience when watching videos, Elmedia offers support for hardware decoders, so you can use DTS or AC3 for audio surround. Of course, provided you already own a home cinema system.

Stream Blu-ray Videos Seamlessly
Using this Mac Blu-ray software means you don't only get flawless playback. You'll also be able to stream the video to Apple TV, Smart TVs, Chromecast, or DLNA-enabled devices.
You will never have to worry about compatibility issues, and the resolutions supported goes up to 4K for all the compatible devices. Furthermore, you will easily control the stream from the Elmedia menu, whether you want to play/pause, adjust the volume, or seek.
Free Blu-Ray Software for Mac – Alternatives
Since we're all about giving our readers complete information when it comes to software solutions, we don't stop at presenting the best choice – Elmedia Player. We've also researched the market for other apps that can get the job done. Check out some alternatives for playing the Blu-ray format on your Apple device and their main features.
Leawo Blu-ray Player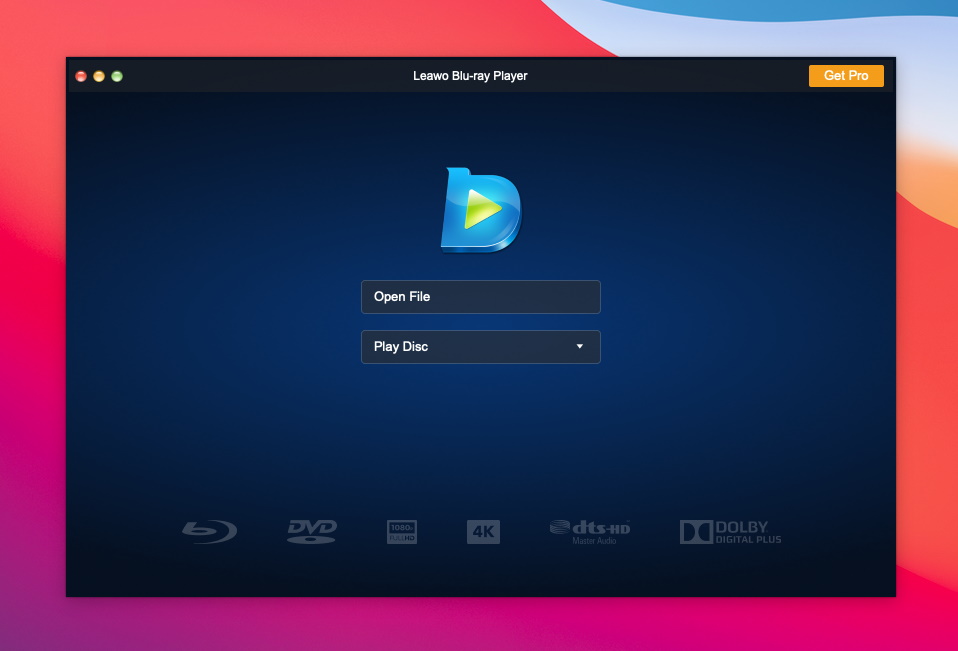 One of the top alternatives for opening Blu-ray files on Mac comes from the Leawo. Just like Elmedia Player, it can handle the format without any errors or inconsistencies. It can also be used to enjoy DVDs, no matter if they're conventional or commercial.
When talking about its interface, the design is user-friendly and optimized for convenience. Navigation is smooth, and you can also play other video formats like AVI or MP4. Despite all the benefits brought by Leawo, users that want to enjoy videos in 4K UHD resolution will have to pay for the premium version of the app.
Leawo vs Elmedia
Compared to Elmedia, Leawo lacks a multitude of features and setting for video and audio playback. Furthermore, even though it allows users to load external audio tracks, this app doesn't also allow streaming to a big screen.
Elmedia Advantages:
Audio and video sync function
Supports video deinterlacing
10-band audio equalizer
Macgo Blu-ray Player Pro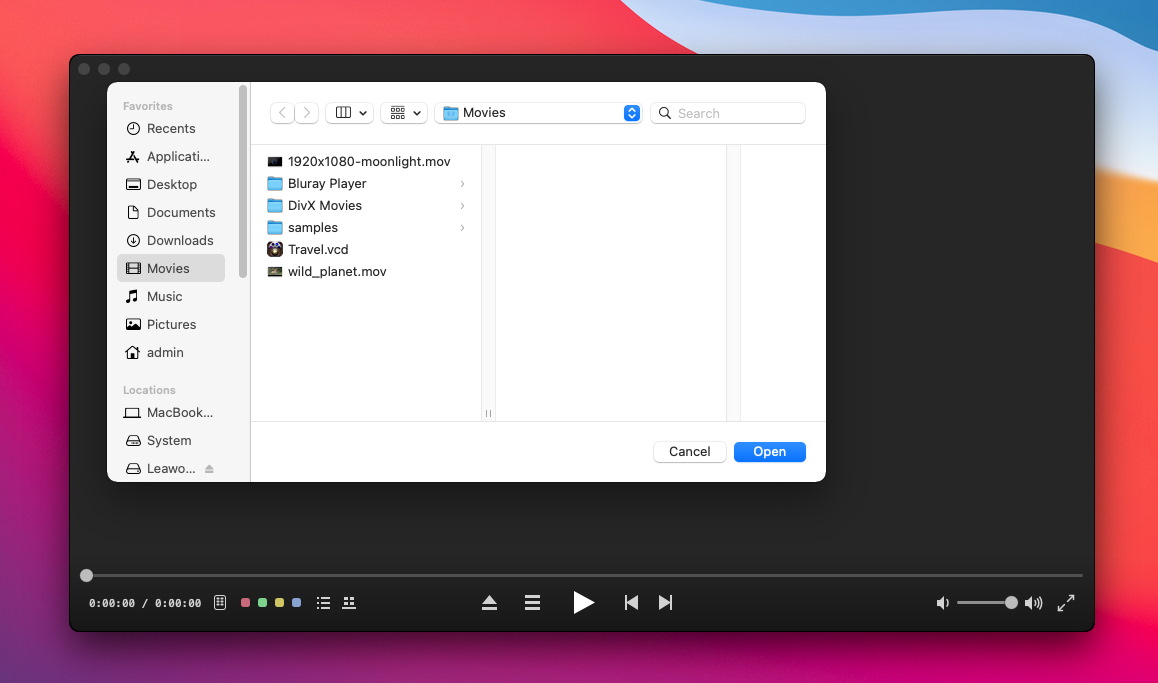 This app is your solution if you want to make sure Blu-ray files are played without any issues. Furthermore, it can play a great variety of video formats, including VideoCD, MOV, DVD, AVI, MKV, MPEG, and more.
Since quality is crucial when watching movies, this player allows users to enjoy their favorite titles in 1080p HD quality with absolutely no loss in quality or framerate. Unfortunately, the app doesn't offer support for the latest Mac OS versions.
Macgo vs Elmedia
Elmedia can serve as a perfect alternative for Macgo when it comes to watching Blu-ray videos. Not only that it supports all the video formats available in Macgo, but it also comes with better audio and subtitle customization.
Elmedia Advantages
Subtitles database directly from the app
SRT, ASS, SMIL, and other subtitles formats
Support for audio surround
VLC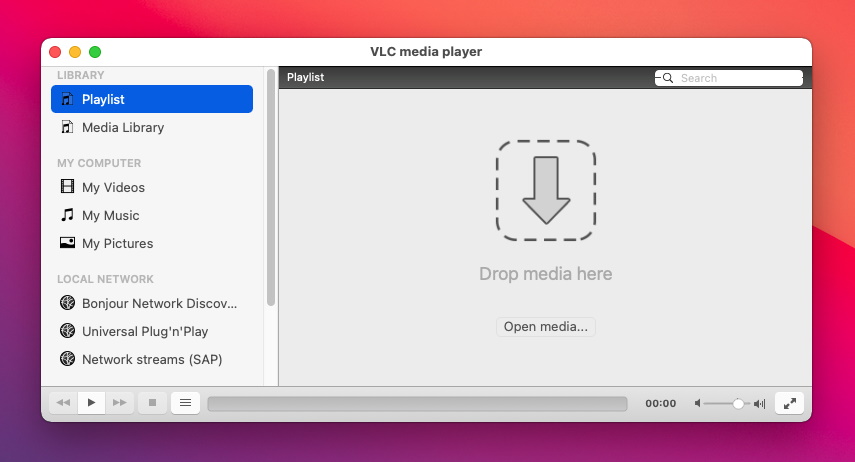 One of the more popular video players out there, VLC is also a great choice for watching files from Blu-ray discs. It comes with a wide range of audio and video codecs that ensure seamless playback for numerous formats.
This app also comes with enough options for users that want to customize images and sound. However, the user interface is quite outdated and these settings are often hard to find or operate. Last but not least, VLC allows you to load any subtitle track out there, and it's entirely free to use.
VLC vs Elmedia
Elmedia can always provide an excellent alternative to VLC, especially for those users that want a friendlier interface. Furthermore, the options when it comes to subtitle customization are superior in Elmedia.
Elmedia Advantages:
Various subtitle customization options
Support for creating personalized playlists
Endless loop feature
Blu-ray Master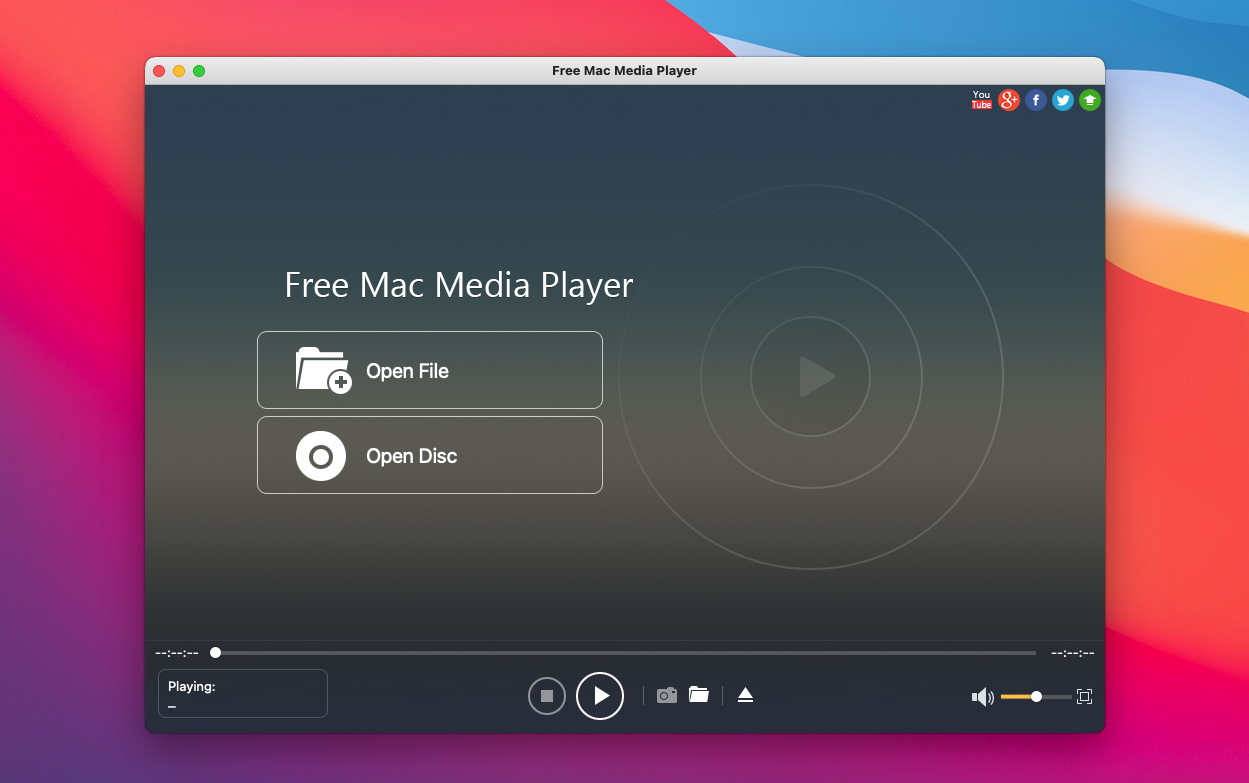 This is one of the free apps for macOS that also adds an optimized interface and design. It handles multiple video formats like AVI, MKV, or WMV while also allowing users to choose from several screen modes - normal, full, half, or double.
However, if you want to play high-resolution Blu-ray videos, you should know that the free version doesn't allow it. Anything above 720p HD requires upgrading to the paid version. So, playing 4K videos means you have to take the money off your pockets.
Blu-ray Master vs Elmedia
When comparing Elmedia's features to the ones offered by this application, you'll notice there's nothing that the latter brings extra. That's why Elmedia is always a valid alternative for this video player.
Elmedia Advantages:
Support for 4K resolution
Enhanced video and audio control
Picture-in-picture mode
Aurora Blu-ray Media Player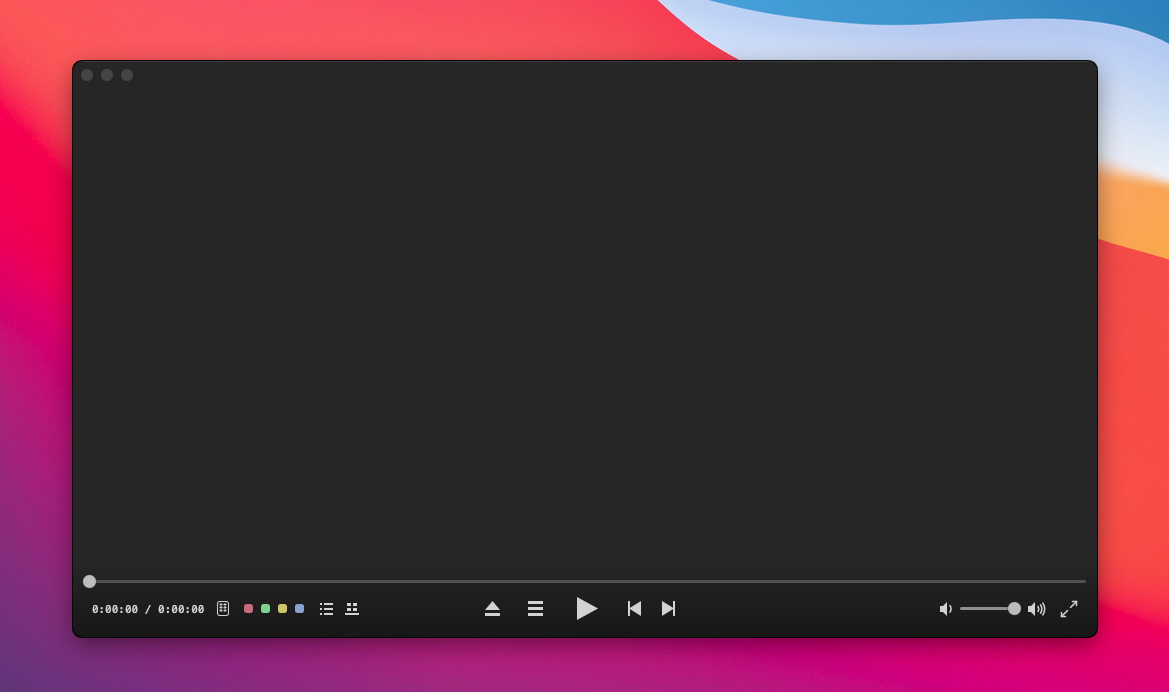 The Aurora Media Player is also a good pick for Mac users that want to watch discs in the popular format. While the interface is well-designed and navigation is easy even for users with limited computer skills, this app is not capable of playing encrypted Blu-ray files.
It's available for the most popular operating systems like macOS, Windows, Linux, or Ubuntu. Aurora also offers a wide list of video settings, as well as numerous ways to customize subtitles. Also, keep in mind that you need an external drive for playing Blu-ray discs, no matter if they're region-free or locked.
Aurora vs Elmedia
If you want a solid alternative for Aurora Player, you can turn to Elmedia without worries. Especially when talking about the features offered by Elmedia Player Pro, the app is better in every aspect.
Elmedia Advantages:
Multiple ways to open media files
Enables streaming to a wide list of devices
Support for audio sync
DVDFab Player 6 for Mac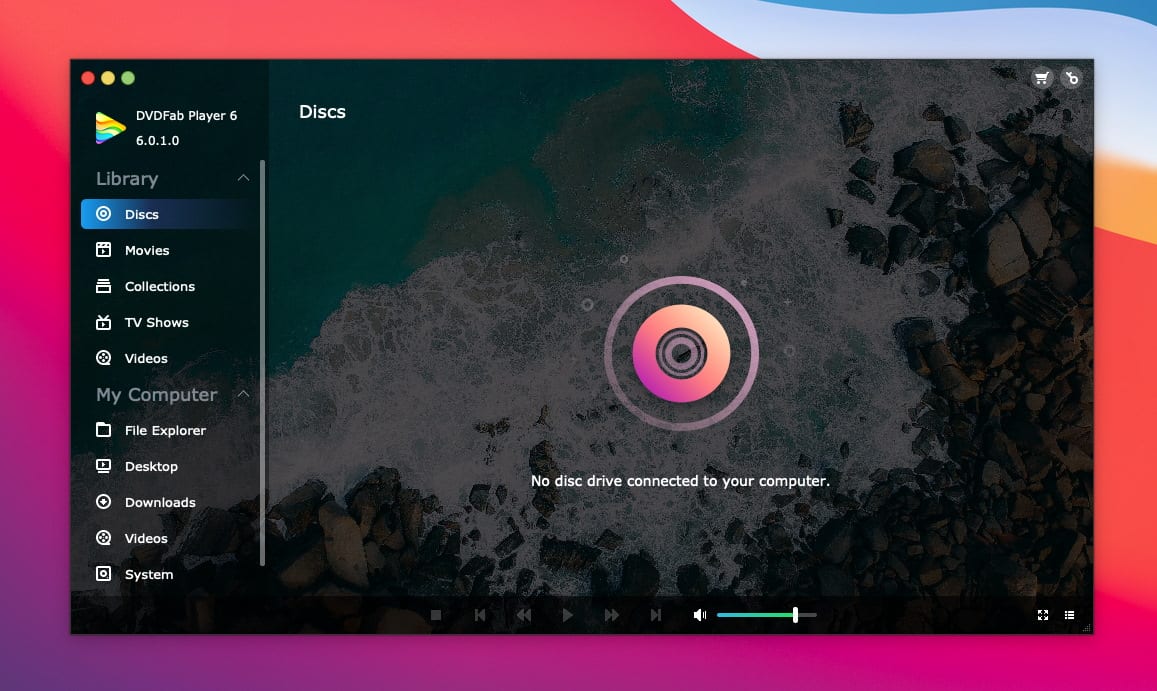 Don't get fooled by its name, DVDFab Player 6 is a great tool to open Blu-ray files. It offers a very convenient playback experience with plenty of options to customize the crucial aspects. However, it only comes with a free trial period, and then you're forced to buy the software to keep using it.
The support for 4K resolution is a very nice touch, as well as it's available for both macOS and Windows. Finally, the intelligent recognition of movie folders for DVD and Blu-ray makes this app a good pick for those that favor efficiency.
DVDFab 6 vs Elmedia
Even if DVDFab Player 6 comes with lots of features and functions to play Blu-ray files, it's still no match for Elmedia in certain aspects. Especially when referring to the streaming options or playback settings.
Elmedia Advantages:
Seamless drag-and-drop option
Doesn't require any other codecs
Hardware-accelerated video playback
Aiseesoft Blu-ray Player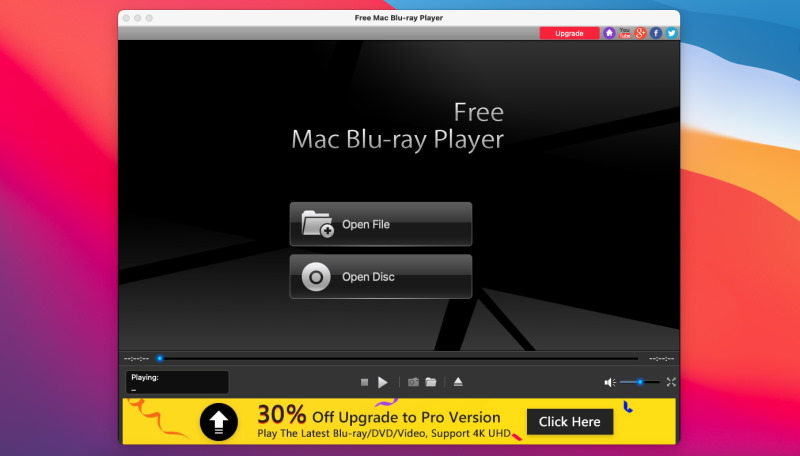 If you're looking for a fast and easy-to-operate video player, Aiseesoft should be on your list. It comes with a fresh and stylish user interface design while also being compatible with the latest macOS versions.
It supports many video formats, such as MP4, MOV, MKI, or even FLV. You have a 30-day free trial to test its features, and then you have to upgrade to the paid version to continue using it.
Aiseesoft vs Elmedia
If you compare Elmedia to Aiseesoft, you will immediately notice the difference in configuration options. Elmedia Player gives users much more flexibility when it comes to tweaking video and audio settings.
Elmedia Advantages:
Doesn't require a lot of system resources
Multiple presets to choose from
Users can create and export playlists
Compare and Choose the Best App to Play Blu-Ray on Your Mac
Scroll to view more

| | | | | | | | | | |
| --- | --- | --- | --- | --- | --- | --- | --- | --- | --- |
| | | | | | | | | | |
| Top features | | Elmedia Player | Leawo | Macgo | VLC | Blu-ray Master | Aurora | DVDFab | Aiseesoft |
| Supports multiple video formats | Supports multiple video formats | Yes (Blu-ray (.bmdv; supports only unencrypted, discs), FLV, AVI, MKV, DAT, WMV, MPG, SWF, MOV, etc.) | Yes (AVI, MP4, Blu-ray, etc.) | Yes (DVD, MPR, MPV, Video CD, FLV, AVI, MKV, etc.) | Yes (Blu-ray, FLV, AVI, MKV, DAT, WMV, MPG, SWF, MOV) | Yes (AVI, MKV, DAT, MP4, etc.) | Yes (MP4, AVI, MKV, 3GP, FLV, etc.) | Yes (MKV, FLV, WMA, 3GP, MP4, AVI, etc.) | Yes (MP4, MKV, MOV, FLV, SWF, AVI, etc.) |
| Can play various audio files | Can play various audio files | | | | | | | | |
| Supports streaming to TVs and other devices | Supports streaming to TVs and other devices | | | | | | | | |
| Ability to create and edit playlists | Ability to create and edit playlists | | | | | | | | |
| Includes a video tuner | Includes a video tuner | | | | | | | | |
| Offers an audio equalizer | Offers an audio equalizer | | | | | | | | |
| Subtitle support | Subtitle support | | | | | | | | |
| Picture-in-Picture Availability | Picture-in-Picture Availability | | | | | | | | |
| Screen recording available | Screen recording available | | | | | | | | |
| Price | Price | | | | | | | | |
| Free version | Free version | | | | | | | | |
| | | | | | | | | | |
What other users are saying about Elmedia
If you are searching for an advanced media player for your mac system, then Elmedia Player 7 is here for you. Elmedia Player 7 is known as the best media player amongst the new generation of Mac users.
Elmedia Video Player for Mac offers a wide range of features to meet all your multimedia needs. You can stream directly to Smart TV or Apple TV.
Elmedia Player has a wide variety of other features and capabilities, but having the ability to play just about every possible video format, tweaking settings as needed for sync, audio and video problems.
It can play any file format including the widely-used ones like AVI, MP4, FLV, SWF, WMV, MKV, MP3, M4V, etc without the need of installing any other plugin or codec.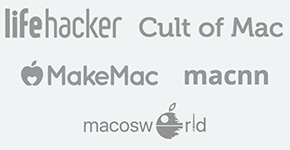 FAQ
You can only play this type of video file on your Mac through a third-party player if you already downloaded the file on your drive. If you're trying to play a Blu-ray disc, then you will also need an external drive beside a dedicated app like Elmedia Player.
Of course, there are numerous video players supporting Blu-ray format that are compatible with the MacBook Pro. If you're looking for the one with the most features and options, Elmedia Player is the top choice.

#1 at Video
Elmedia Player Free
Get a download link for Desktop
Submit your email address to get link for quick download and get started!
Languages:
Deutsch, English, Français, 日本の, Español, 中文