What is M4V Format?
In a nutshell, .m4v is Apple's version of the MPEG-4 video file or MP4. MP4 is now the industry standard for audio and video content and has been around for roughly two decades at this point. It can also be used for other file types, such as subtitles. Itunes is generally used for playing M4V files on Mac, though a third-party standalone tool like Elmedia is a great alternative.
How to Open and Play M4V Format Files on Mac without iTunes
Elmedia Player is the perfect player for Mac, making opening M4V files without using iTunes simply. It's easy to use. Just follow these steps:
Step 1. Download, Install and Run Elmedia Player.
First of all, download the Elmedia M4V video player from the corresponding page and install it. Make sure that you're downloading from the official page.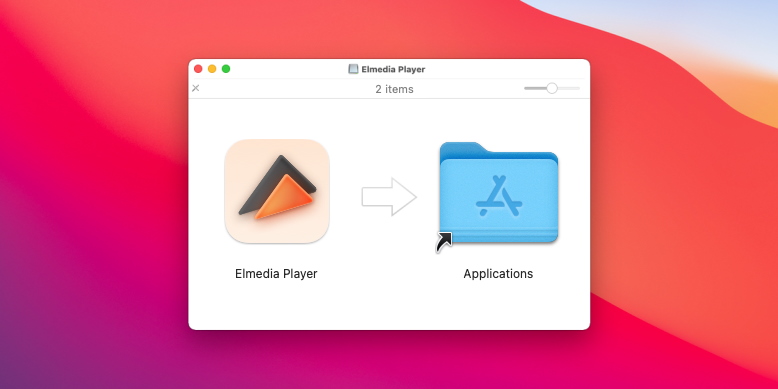 Step 2. Import File Into the Program
Now, open Elmedia Player. There are a few different ways you can select which files you want to play.
You can either drag and drop the file directly onto the player.
You can also search directly through the player for files you want to play.
Or you can click on a file and choose Elmedia as your preferred player.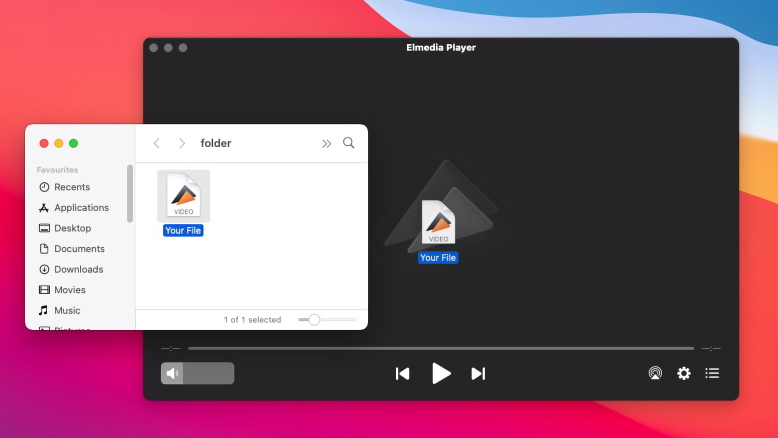 Step 3. Play M4V Movie or Video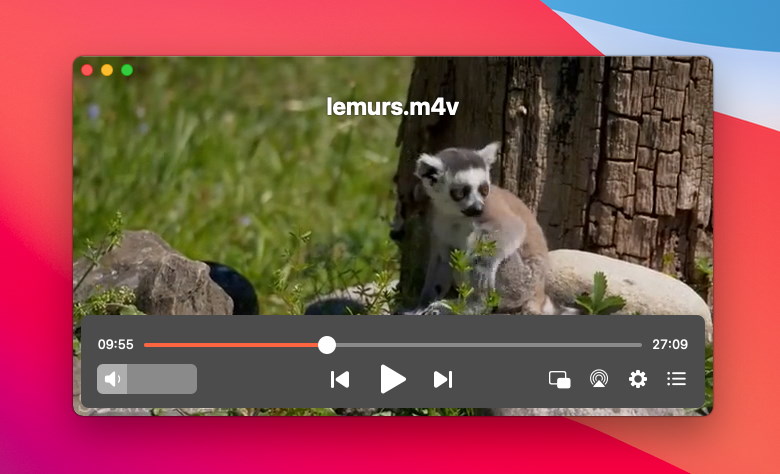 Elmedia Useful Features
Elmedia is packed with useful features that make it perfect for playing not just M4V video format files, but a whole range of other formats. The following are a few benefits of using Elmedia Player:

Play M4V Files Directly without Conversion or Online Players
Elmedia Player has been designed to play just about any file with zero effort. This means that you won't have to go through any of the tedious processes often needed to play various different file types. For instance, you don't need to change any file extensions or carry out any conversions.
Elmedia can play .m4v files exactly as they are without requiring extra tasks. It also eliminates the need for online players. In the past, a lot of people made use of online players to play certain file types. Thanks to its impressive versatility, Elmedia plays files directly and, just as importantly, doesn't compromise on quality when it plays.

Fine Tune Audio and Video Settings
Elmedia has been designed to give users complete control over their playback, with a range of different settings that let you customize your experience. You can adjust various parameters, including brightness, gamma, and contrast, and even use noise reduction to adjust your audio playback.
In addition, you can play through a video on a frame-by-frame setting to get to a particular image. And you can use a series of spaced shots to create an easy reference system for your video files. The full ten-band audio equalizer is completely customizable, ensuring you get the best quality out of your audio playback.
Subtitle Management
Elmedia has an advanced subtitle management system designed to make accessing and using subtitles as easy as possible. The player supports different subtitle formats, letting you directly upload them from your device. And in addition to that, it also lets you search directly for subtitle files online.
You don't even need to switch to your browser, everything you need for the search can be done straight through Elmedia. Plus, it lets you customize the appearance of your subtitles, and set them to automatically load in your preferred language.

Organize Playlists
Customize your own playlists to easily access your favorite videos. You can compile videos and audio, play on shuffle, and even export so you can store them and load them whenever you want. A straightforward interface makes organization as quick and easy as possible.
Volume control – a mute option even for SWF files
Elmedia offers its own internal volume control. Native volume control means that you can play your music and videos as loud as you want, while still hearing any background audio or notifications at a reasonable level. There's even a mute option for SWF files.
Project and Cast to External Devices
Another great feature that sets Elmedia apart from much of the competition is letting you play your media on external devices. All you need to do is ensure that you're connected to the same network, and you can broadcast straight to a DLNA-compatible device.
You can also make use of AirPlay and play on an Apple device, something that is particularly handy given that Elmedia has no problems handling the M4V format used by Apple. It's also compatible with Chromecast.
The Difference Between M4V and MP4
There really aren't that many differences between M4V file type and MP4 format. Both are containers designed primarily with audio and video in mind. One of the only real differences is the fact that M4V has been designed to be detected by Apple players such as iTunes automatically. It is not generally compatible with other devices unless you're using a player that has been designed to handle it.
The other minor difference is that M4V file format offers optional DRM protection – in other words, you can encrypt videos if you need to. In real terms, the only differences are with compatibility, particularly as Apple products are only compatible with iTunes video file types. But in terms of what plays .m4v, other programs such as Elmedia can handle these files with no problems.
What other users are saying about Elmedia
If you are searching for an advanced media player for your mac system, then Elmedia Player 7 is here for you. Elmedia Player 7 is known as the best media player amongst the new generation of Mac users.
Elmedia Video Player for Mac offers a wide range of features to meet all your multimedia needs. You can stream directly to Smart TV or Apple TV.
Elmedia Player has a wide variety of other features and capabilities, but having the ability to play just about every possible video format, tweaking settings as needed for sync, audio and video problems.
It can play any file format including the widely-used ones like AVI, MP4, FLV, SWF, WMV, MKV, MP3, M4V, etc without the need of installing any other plugin or codec.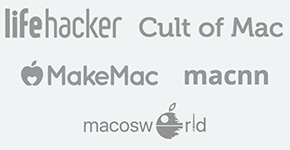 FAQ
There are some other players that can be used to play M4V files on macOS. QuickTime is one of the most popular ones, having been around for a long time and gaining many enthusiastic users. Another good option is the VLC Player, a popular open-source option for playing media.
No, M4V does not offer any size benefits compared to MP4. Your files will be the same size in either format.

#1 at Video
Elmedia Player Free
Get a download link for Desktop
Submit your email address to get link for quick download and get started!
Languages:
Deutsch, English, Français, 日本の, Español, 中文