RMVB and RM File Extensions – Meaning and Differences
Both RMVB format and RM are file types developed by RealNetworks. RMVB refers to RealMedia Variable Bitrate. It's a general all-purpose storage file for audio and video. It is not widely used, though one area where it's become particularly popular is in Asian file-sharing programs. As a result, many users downloading content from this continent have a large selection of RMVB files. The main issue with this extension is that it lacks compatibility with many players, necessitating the use of a third-party app like Elmedia, which can play RMVB and RM videos.
RM refers to Real Media files. Unlike RMVB, it is used for streaming files. That means that it's usually used for content such as internet radio. Again, like RMVB, the format is especially popular in Asia. RM files aren't as widespread as RMVB since they're only used for streaming content, but it's still worth having a player that is able to use them.
How to Open and Play RMVB and RM Files On Mac With Elmedia
Elmedia Player is the ideal tool to play RMVB and RM files. All you need to do is follow these steps to use them:
Step 1. Download, Install and Run the Mac Application
First of all, head to the homepage and download the installer. Make sure that you are downloading from the official page to avoid any dangers of malware. Once downloaded, you can install Elmedia on your Mac device by running the installer.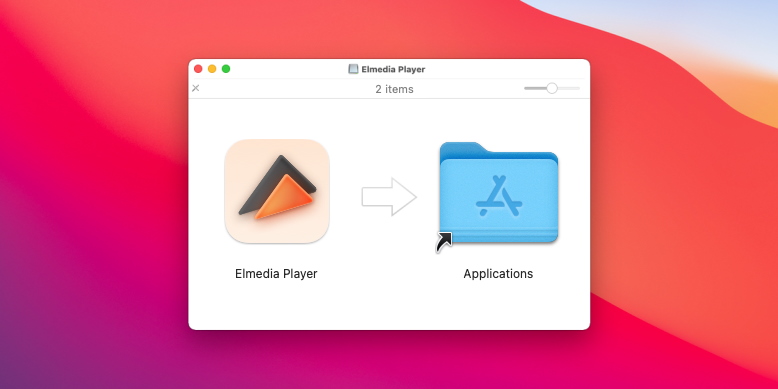 Step 2. Select the RMVB Video You Need to Open
There are a few different ways to play a RMVB video with Elmedia. You can drag and drop the file onto the player. You can also click on the file and choose Elmedia as your player. Another option is to simply search for your files through the Elmedia app.
Step 3. Enjoy Playing RMVB/RM
You'll now be able to open RMVB on Mac, and RM files, with zero need for conversion.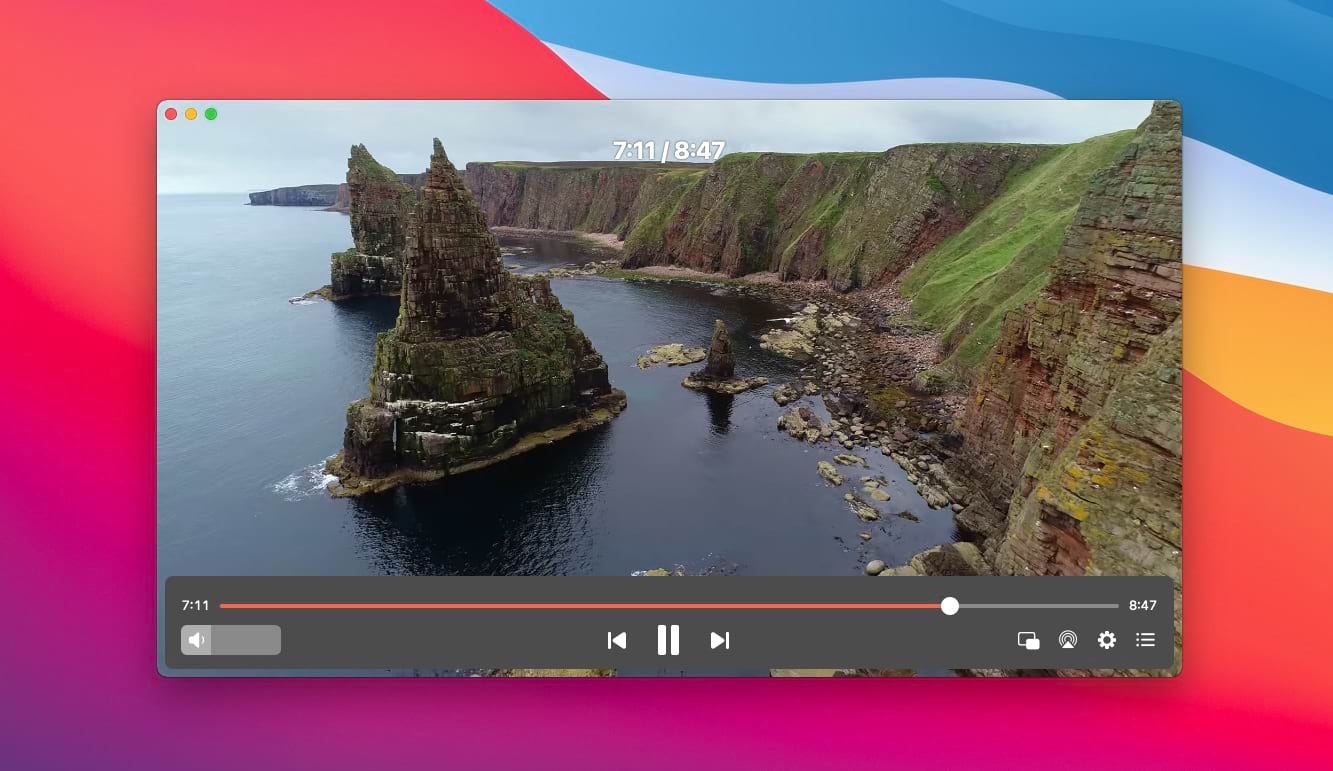 Helpful Elmedia Features
The following are just a few of the great features available with Elmedia Player.

Watch Different Video Formats Without Converting Them
In the past many users needed to make use of conversion tools in order to change file formats. Elmedia Player lets you watch RMVB and other files directly without the need for any conversion. As a result, you can enjoy a huge range of different video and audio formats with complete ease.

Making Customized Playlists
Elmedia features an intuitive playlist creation tool that lets you put lists together in seconds. Convenient file and folder management means that creating a playlist is easy, and you can even export playlists once complete.
Application-Level Volume Control
Elmedia Player allows users to control the volume of individual audio and video files, known as app-specific volume control. This means that users can adjust the volume of each file independently rather than using a global volume control that affects all audio and videos.
Loop Any Media File Continuously
You can create a loop with Elmedia to have either a fragment or an entire album, song, or playlist played on repeat. This is particularly useful for single-file albums.
Other RMVB/RM Players For Mac
VLC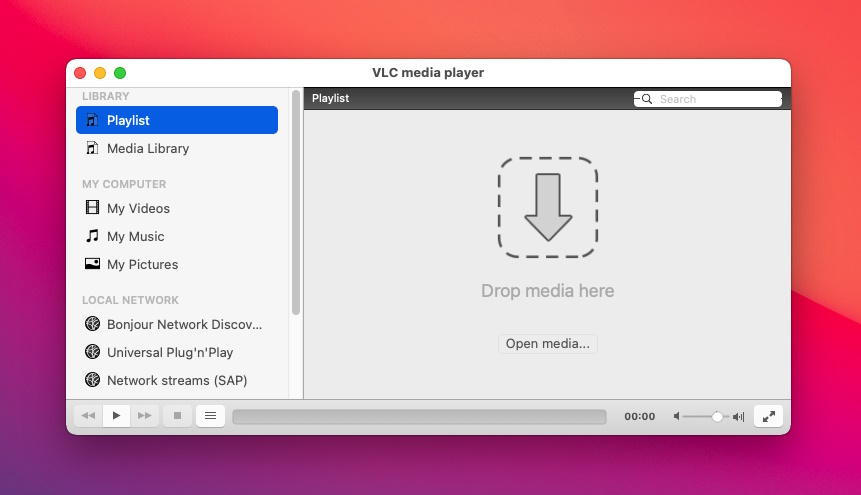 VLC is one of the best-known players around. It's open source, meaning that it's available completely free. In terms of compatibility, VLC boasts a huge range of different file formats, meaning that you can use it to play just about anything. In addition, it's got plenty of extra features that let you configure your playback according to your needs.
VLC vs Elmedia:
As an open-source program, VLC does not benefit from the same dedicated support as a program like Elmedia. In addition, some users have reported occasional bugs and playback problems.
Elmedia Pros:
Dedicated support to ensure that any problems are fixed.
Regular updates to keep the player at its best all the time.
No codecs required.
GOM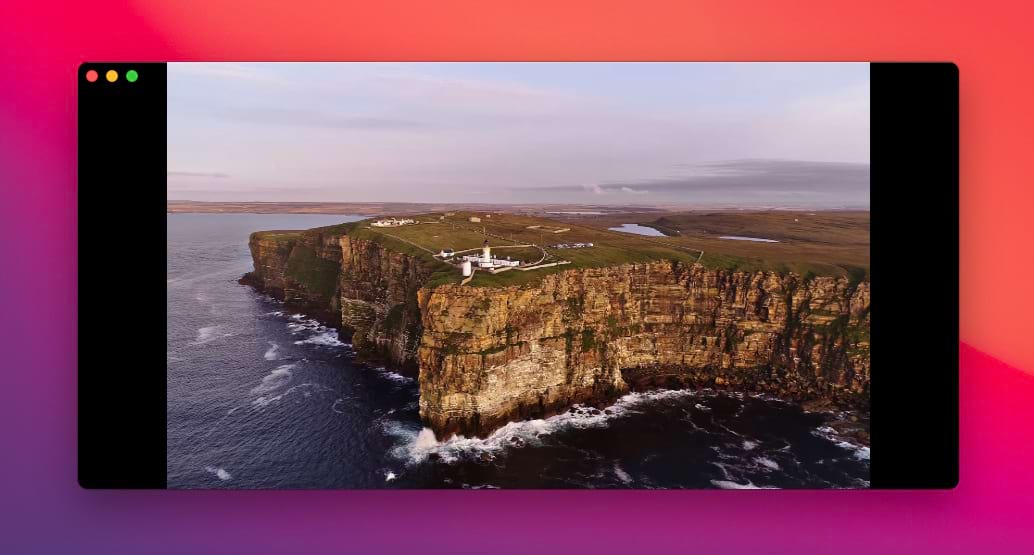 GOM is a popular video player available in both free and paid versions. One of the main standout points is the fact that it's been designed with 360-degree VR in mind, meaning that you'll be able to use it with VR and 360 TVs. Apart from that, it offers many of the same features we've seen in other players. It's a decent alternative to Elmedia if you're looking for one.
GOM vs Elmedia:
Elmedia doesn't offer VR compatibility, though it works fine with casting to external devices. On top of that, it offers a pretty useful screenshot tool for marking places in your videos. And it lets you stream directly from a number of streaming sites, which makes enjoying content considerably easier.
Elmedia Pros:
Screenshot function.
Stream directly from online sources.
5KPlayer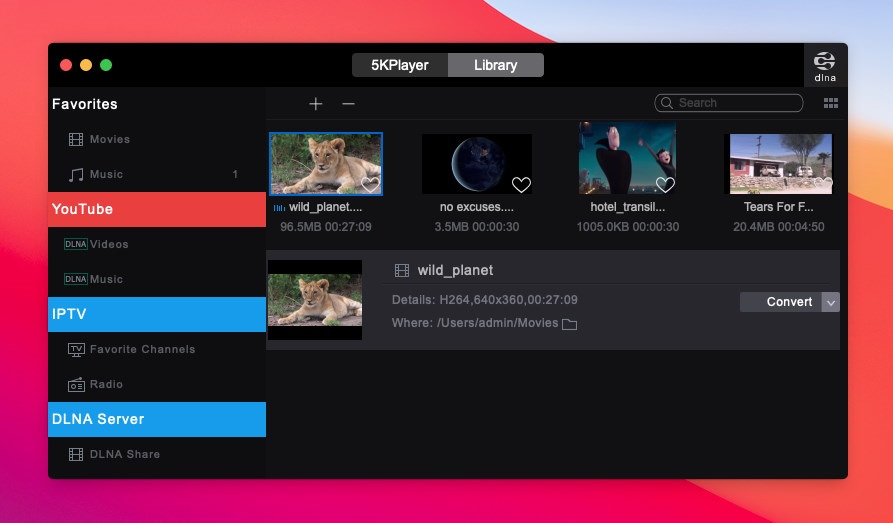 5KPlayer has been around for a while and offers a good selection of file formats. On paper, it should be fine at playing files. However, if you delve a little further, you'll find a lot of users that are very unhappy with it. One of the main issues is the fact that 5K is constantly throwing up popups, something many users find extremely irritating. In addition, if you're not happy with it, it's extremely difficult to remove it from your system. Possibly a player to miss unless you've got a particular reason for using it.
5KPlayer vs Elmedia:
Elmedia doesn't create any problems associated with 5KPlayer. It's a completely reliable player and doesn't take up much space on your system. It's also unintrusive, with zero popup issues. On top of that, Elmedia can handle pretty much any file extension you might want to play.
Elmedia Pros:
Compact with minimum demands on your system.
Can make use of a huge range of file types.
Regular updates and patches to ensure it runs smoothly.
Aiseesoft Blu-Ray Player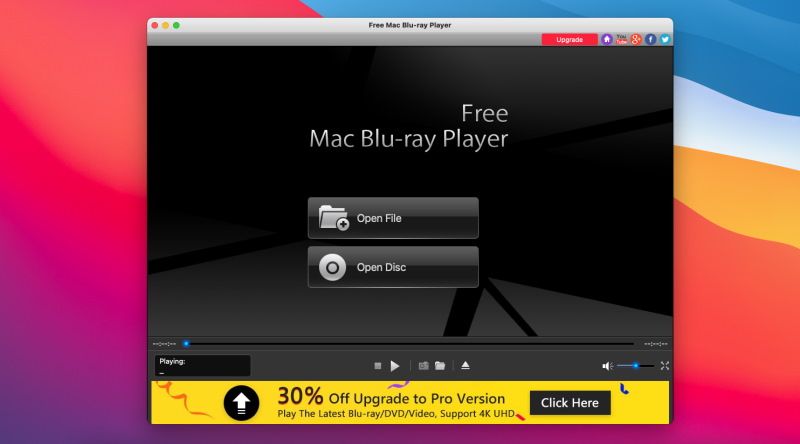 As the name suggests, Aiseesoft is designed first and foremost as a Blu-ray player. This is great if your main concern is playing this kind of format. It's also got a fairly good list of other supported file types and is pretty easy to use. The main issue comes with the complete lack of usability when it comes to music. Unless you want to play a single file, you'll quickly notice the lack of a playlist feature, which obviously makes it considerably less effective than the other players we've looked at.
Aiseesoft vs Elmedia:
Anyone looking for a good Blu-ray player can check out Aiseesoft. However, if you're looking for something more versatile, you're much better off using Elmedia. It can handle a huge range of files, offers great playback options, and features a solid playlist function.
Elmedia Pros:
Easy to manage files and folders.
Effective playlist feature lets you compile lists of both music and video.
Playback settings can be customized for optimal sound.
Compare and Discover the Best RMVB/RM Player
Scroll to view more

| | | | | | | |
| --- | --- | --- | --- | --- | --- | --- |
| | | | | | | |
| | | | | | | |
| Range of different video formats | Range of different video formats | Yes (MKV, AVI, Divx, FLV, SWF, MPG, MP4, WMV, M4V, DAT, MOV, RMVB | Yes (RMVB, MPG, AVI, MKV, WMV, VOB, MP4, and others) | Yes (MOV, MP3, MP4, M4A, RMVB, M4V, MPEG-2, AVI, and others) | Yes (FLV, MKV, WMV, M2TS, RMVB, AVI, MP4, and others) | MP4, MPG, M4V, TS, MTS, M2TS, RM, RMVB, and more) |
| Range of different audio formats | Range of different audio formats | Yes (AAC, MP3, FLAC, WMA, OGG, AC2, MKA) | Yes (ALAC, AAC, MP3, AC-3, FLAC) | Yes (MP3, AAC, AC3, and others) | Yes (ALAC, MP3, AC3, FLAC, WMA, AAC) | Yes (MP3, FLAC, WMA, AAC, OGG) |
| Stream to external devices | Stream to external devices | | | | | |
| | | | | | | |
| | | | | | | |
| | | | | | | |
| | | | | | | |
| | | | | | | |
| | | | | | | |
What other users are saying about Elmedia
If you are searching for an advanced media player for your mac system, then Elmedia Player 7 is here for you. Elmedia Player 7 is known as the best media player amongst the new generation of Mac users.
Elmedia Video Player for Mac offers a wide range of features to meet all your multimedia needs. You can stream directly to Smart TV or Apple TV.
Elmedia Player has a wide variety of other features and capabilities, but having the ability to play just about every possible video format, tweaking settings as needed for sync, audio and video problems.
It can play any file format including the widely-used ones like AVI, MP4, FLV, SWF, WMV, MKV, MP3, M4V, etc without the need of installing any other plugin or codec.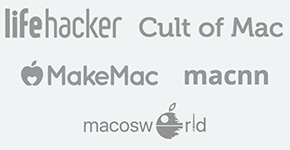 FAQ
As we've already mentioned, Elmedia is the ideal player for RMVB files. Or, you can try one of the other options we've looked at above.
Elmedia or any of the other players we've covered in this article can open RMVB files, and they're all compatible with Mac.

#1 at Video
Elmedia Player Free
Get a download link for Desktop
Submit your email address to get link for quick download and get started!
Languages:
Deutsch, English, Français, 日本の, Español, 中文