What is a 3GP File?
Named after the 3rd Generation Partnership Project, a 3GP or 3GPP file is a media container file commonly known as the default format for recording and sending multimedia messages on 3G mobile devices. This format prioritizes smaller file sizes as it was designed for a time when mobile devices had less bandwidth available for file transfers. Because the format is largely relegated to mobile devices, users may struggle to play 3GP files on conventional media players, where Elmedia Player comes to the rescue.
What is the Difference Between .3GP, .3GPP, and 3G2?
While these different file extensions may sound confusing, they all refer to multimedia container formats for distributing MPEG-4 media data between phones. 3GP was designed for GSM-based phones, with the file name referring to the developers' Third Generation Partnership Project (3GPP). In practice, both files function nearly identically, and a player that can handle one will almost certainly play both. 3G2, developed by the Third Generation Partnership Project 2 (3GPP2), is a container format for transferring video data on the CDMA-based phones that followed GSM.
How to Open and Play 3GP Files on Mac With Zero Hassle
Thanks to Elmedia player, it's never been easier to play .3GP files on macOS devices. Just follow these simple steps to get up and running.
Step 2. Launch Elmedia Player, then add 3GP files to the media library by either:
Selecting "File" in Elmedia's Main Menu.
Right-clicking the file in Finder and selecting Elmedia Player to open
Dragging the file into the Elmedia player window.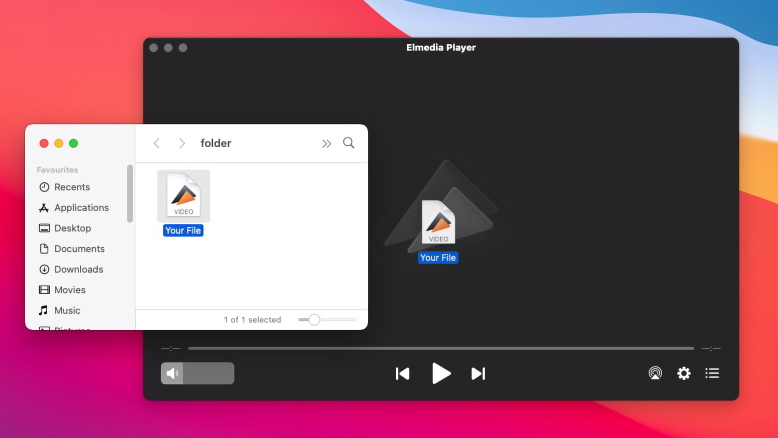 Step 3. Start viewing all your 3GP content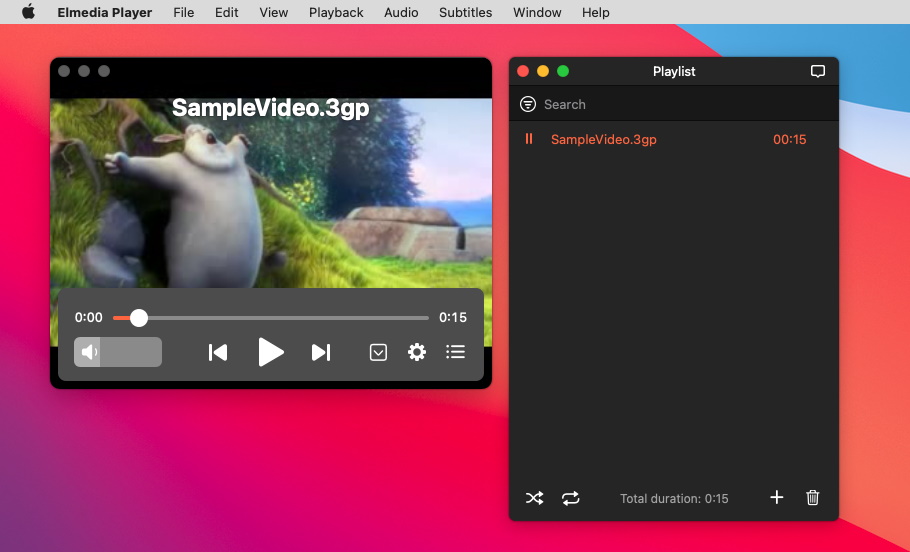 Key Features of the Best Free 3GPP Player to Play 3GP Files
Where other media players might not support an older format like 3GP, Elmedia Player goes the extra length to help you play your entire 3GPP file library, as well as all the latest and most popular file formats like FLV, MKW, FLAC, AAC, MP3, and much, much more.
Elmedia Player offers many other unmissable features, like automatic subtitle retrieval, streaming to DLNA, Chromecast, Roku, and AirPlay 2 devices, and multi-monitor support. Fine-tune audio and picture settings for the perfect viewing experience, with a sleek and efficient media player for Mac that guarantees performance and efficiency.

No Need to Convert Files to Other Formats
With many media players, you'll need to convert videos with a 3GP file extension to a newer compatible format before you can watch them. Not with Elmedia. This Player supports native playback for major formats like AVI, MKV, FLV, FLAC, MP4, DivX, DAT, and more, straight out of the box for maximum convenience.

Create Personal Playlists
Creating tailor-made playlists for every occasion couldn't be easier with Elmedia Player. The Elmedia Mac media player's playlist controls let you easily order and categorize all your songs in one place to let you create and order music and video playlists in seconds.
Control App Volume Discretely
Native volume control allows you to independently adjust the volume and EQ settings for media played through Elmedia without altering the volume settings of other apps so that even when the music and movies are turned up, you won't have to worry about loud notifications blaring.
Loop Your Favorite Audio
With Elmedia Player, your favorite songs never have to end. This media player lets you easily designate any part of a song or video to play in an uninterrupted loop for as long as you want.
List of Alternative Apps That Can Play .3GP, .3GPP and 3G2
1. VLC Media Player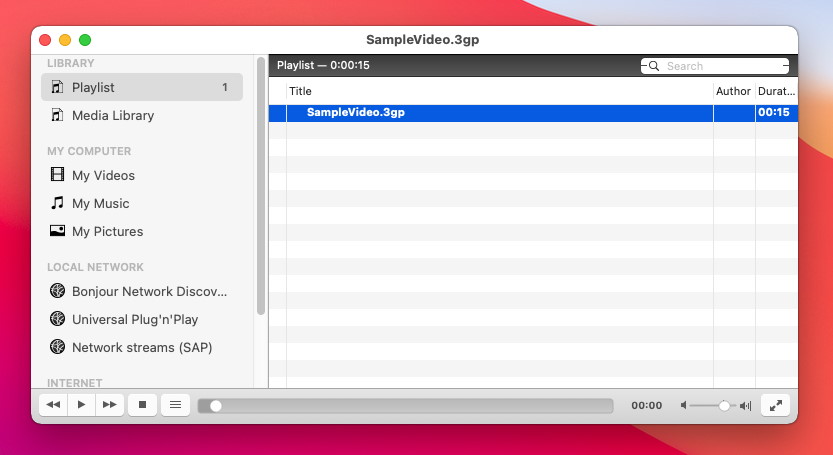 A media player that needs no introduction, VLC has long been a popular choice of free media player for Mac users thanks to its open-source design and flexible feature set. Combined with its huge list of supported formats, and the fact that it's free, it's easy to see why users have kept it onside.
VLC vs Elmedia
However, it's not seen much in the way of updates for some time and doesn't boast deal-breaking features like DLNA and AirPlay streaming that other players offer. Plus, it doesn't have the most stable build when it comes to macOS upgrades.
Elmedia Pros:
stream 3GP to Chromecast, Smart TV or Apple TV;
quick integration with macOS updates.
2. 5KPlayer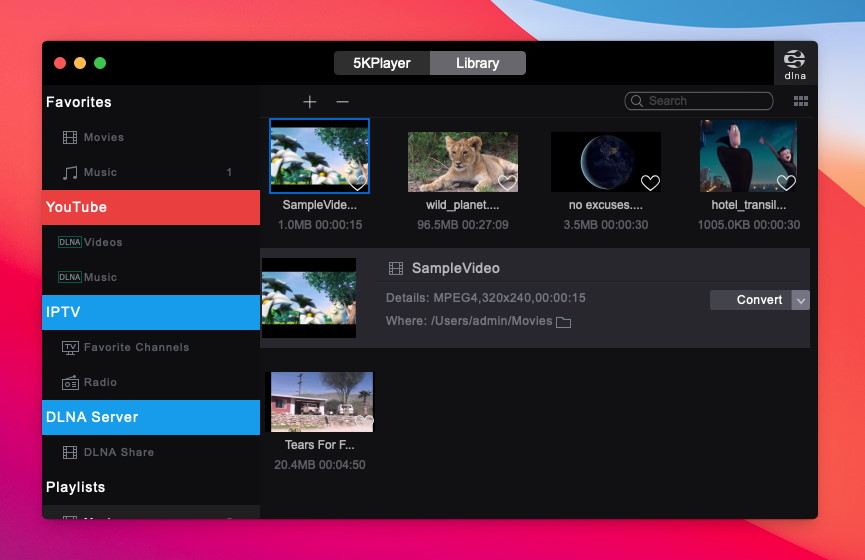 A powerful media player for Mac, 5KPlayer offers a lot of heavyweight features many users will appreciate. 5KPlayer can download media content directly from sites like YouTube, Facebook, and Vimeo without the need for an external converter service. Elsewhere, support for AirPlay rounds out the impressive functionality.
5K Player vs Elmedia:
Unfortunately, 5KPlayer isn't the most efficient media player when it comes to reducing processor drain, and the fact you can't download 5KPlayer from the app store won't do much to reassure you about security risks. Also, the presence of ads in the free version will be enough to make many users searching for the best media player for Mac look elsewhere.
Elmedia Pros:
no strain on your CPU;
secure and ads-free.
3. QuickTime Player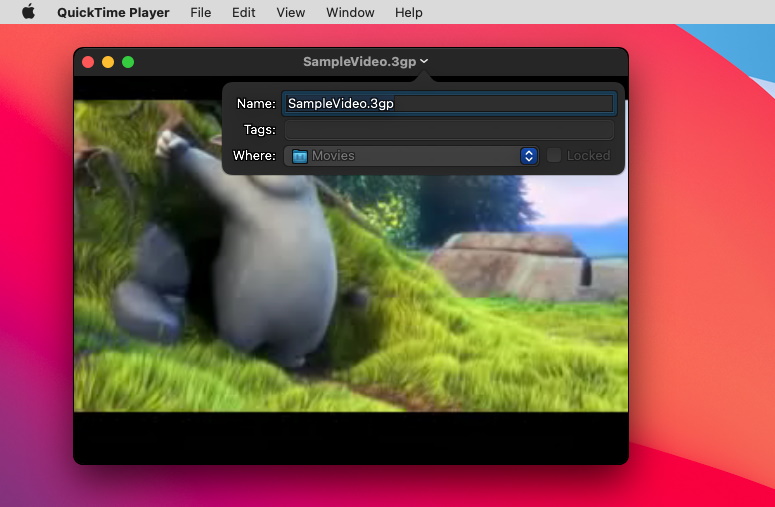 The default media player on macOS, QuickTime Player will prove sufficient for a lot of users who want to watch media on their MacBook right out of the box. Like most Apple first-party programs, it has a nice, clean interface and doesn't get in the way when trying to play files.
QuickTime vs Elmedia:
Playback options are very bare-bones, and the lack of support for popular video formats like MKV leaves a lot to be desired.
Elmedia Pros:
natively plays H264, 3GP, 3GPP, MKV and many other video and audio formats;
customizable features (audio, video and playback settings).
4. MPlayer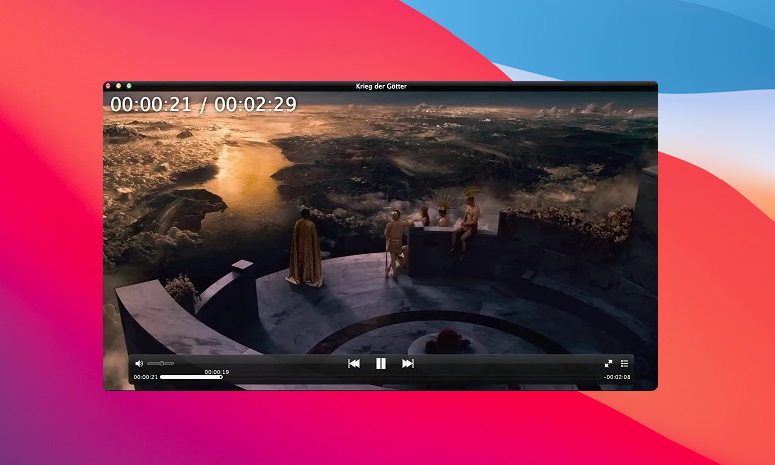 MPlayer is a nimble little media player designed with Mac users in mind, and works particularly well on Apple devices. MPlayer supports a wide range of video formats and offers plenty of customizable features for users who want to dive into the settings. From this perspective, MPlayer is certainly one of the best free movie player apps for Mac.
MPlayer vs Elmedia:
That said, the lack of more advanced features like AirPlay streaming leaves it at a disadvantage when compared to other options.
Elmedia Pros:
many useful features are available in the free version;
streaming files and playlists in their original formats, auto-transcoding (PRO version).
Compare Free 3GP File Players for Mac
When choosing the best video player for Mac, it's important to ensure that any player ticks the right boxes to ensure both functionality and a pleasant experience for the user. It's important to consider compatibility with the most popular formats such as MKV, FLV, MP4, AVI, etc., but it's also a big plus to include compatibility with older formats such as a 3GP or 3G2 file.
Additionally, macOS users should expect support for AirPlay for the optimum home media solution. Avoid players that require downloading additional codecs to unlock full functionality, as other players will take care of these automatically.
Scroll to view more

Top features

Elmedia

VLC

5KPlayer

Quicktime

MPlayer

Supported formats

AVI, FLV, SWF, MP4, WMV, MKV, DAT, DivX, MKV, MP3, WMA, AC2, MKA, OGG, FLAC, AAC, etc.

MKV, MP4, VOB, WMV, MPG AVI, FlAC, AAC, MP3, WMA, etc.

MKV, M2TS, MP4, AVI, WMV, FLV, MP3, AAC, etc.

MOV, MP4, MP3, AVI, WAV, ASF, DivX, FLV, etc.

MP4, FLC, WMV, MP3, AAC, WMA, etc.

Video conversion necessary

true

Video conversion necessary

Subtitle support

Hardware-accelerated

true

Hardware-accelerated

Additional codecs required

true

Additional codecs required

Screen recording and capture

true

Screen recording and capture

Customizable playlists

true

Customizable playlists
What other users are saying about Elmedia
If you are searching for an advanced media player for your mac system, then Elmedia Player 7 is here for you. Elmedia Player 7 is known as the best media player amongst the new generation of Mac users.
Elmedia Video Player for Mac offers a wide range of features to meet all your multimedia needs. You can stream directly to Smart TV or Apple TV.
Elmedia Player has a wide variety of other features and capabilities, but having the ability to play just about every possible video format, tweaking settings as needed for sync, audio and video problems.
It can play any file format including the widely-used ones like AVI, MP4, FLV, SWF, WMV, MKV, MP3, M4V, etc without the need of installing any other plugin or codec.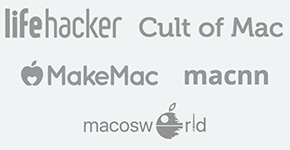 FAQ
To play a 3GP file without converting to another format like MP4, play the file using a compatible player like Elmedia.
The media player you're trying to open the file with doesn't support the 3GP format. Use an application like Elmedia that offers a smooth playback of different video extensions to open 3GP files.

#1 at Video
Elmedia Player Free
Get a download link for Desktop
Submit your email address to get link for quick download and get started!
Languages:
Deutsch, English, Français, 日本の, Español, 中文