2. IINA
From the outset, IINA tries hard to stand out. The outlandish design and features make for a weird user experience, but it's definitely a pleasant one. There is nothing extraordinary about the format support and the playback quality; but once you take a look at the UI, you'll start noticing the difference.
Unusually for an audio player for Mac, IINA makes full use of trackpad gestures, the Touch Bar, the Dark Mode and other system features. The user feels truly engulfed in the Apple Ecosystem. The authenticity is uncanny; it's not that common for apps to try and "blend in" with your OS. A curious direction.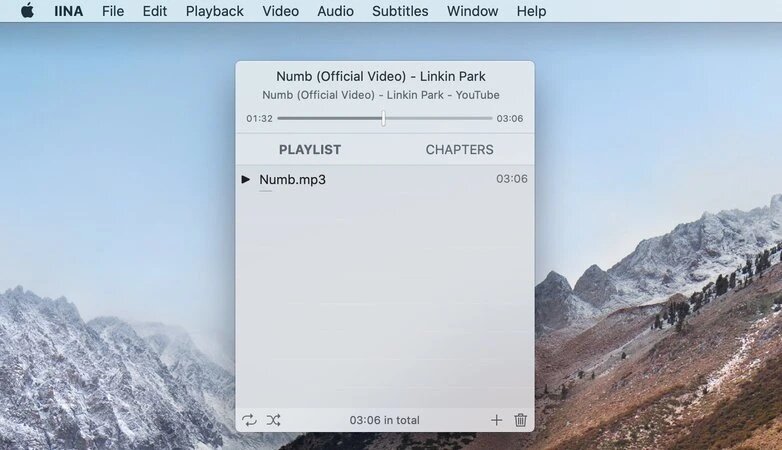 Pros:
The interface design is Apple through and through
Adequate execution in every other aspect
Cons:
No particularly advanced features
Some odd aesthetic decisions
3. Colibri
All our previous entries focused on home and office setups. But which one among the MP3 players for Macs is better when you go outside? With confidence, we'll recommend Colibri. The lightweight, miniature app uses a shockingly low amount of CPU power - which, in turn, translates to longer battery life.
Colibri is the app you should take on your picnics, train rides and other similar activities. Do that, and at no point will you have to worry about your laptop running low on battery power. Sadly, for everyday use, Colibri is just passable, even when compared to QuickTime.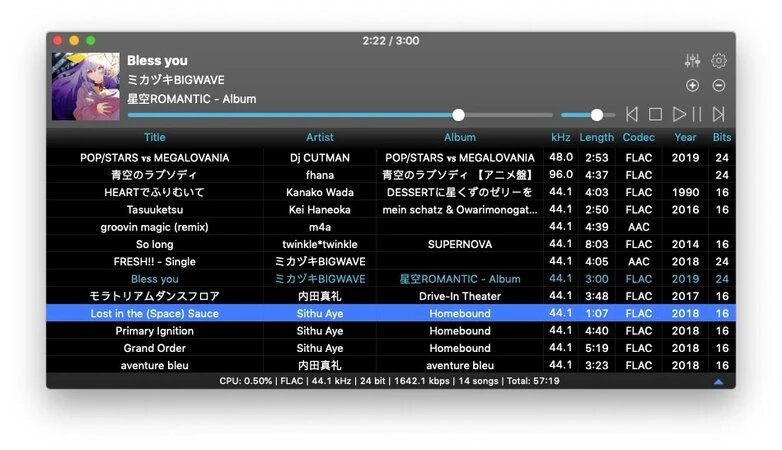 Pros:
Efficient power management
Helps you leave the desk once in a while
Cons:
Costs money
UI is very sparse