2. An intuitive MP3 player for Mac users: IINA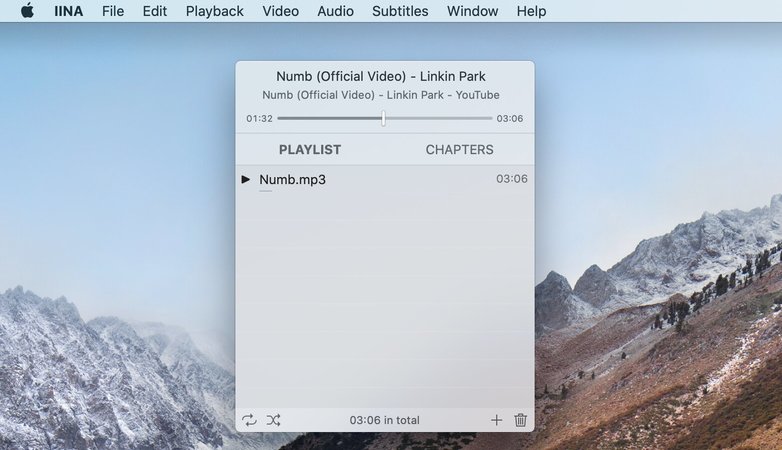 From the outset, the Mac MP3 player IINA tried hard to stand out. While it sports an outlandish design and features, the user experience is pleasant–if a little weird. There is nothing extraordinary about the format support and the playback quality, but once you see the user interface, you'll notice the difference.
Unusual for MP3 players for Mac, IINA makes full use of trackpad gestures, the Touch Bar, dark mode, and other macOS system features. The user feels immersed in the Apple ecosystem with IINA's uncanny authenticity. While it's not that common for apps to try to "blend in" with macOS, IINA took a curious but engaging direction.
Pros
The Mac MP3 player interface design is true to Apple
Adequate execution in every other aspect
Cons
No advanced features
Some odd aesthetic decisions