How to Open | Pros Elmedia | What is a MOV File | Alternatives | Comparison | Reviews
For playing these files on your MacBook or Mac desktop computer, you might think you could use Apple's QuickTime. However, depending on how they are encoded, you may not be able to run them with a pre-installed app. So if you're wondering how to play MOV files on a Mac computer, the answer is you'll need a stable and easy media player.
Elmedia Player
Elmedia Player is a better way to play .mov files. The app has everything you need to play a MOV: support for chapters, switching between audio tracks, even a video tuner, and a 10-band audio equalizer. Elmedia's interface offers many conveniences, like timeline preview thumbnails and hotkeys for most actions. But, most importantly, it can handle unusual codecs, so if the .mov is encoded in an unusual way, it will open without issues.
How to Open a MOV file on Your Mac Easy and With No Hassle
Elmedia is packed with features and can be used to play loads of video and audio formats. In our step-by-step guide below, we'll take you through how to open MOV file on Mac using this app:
Step 1. Install and Launch Elmedia Player
Download and install the video playing software on your Mac. Launch the app.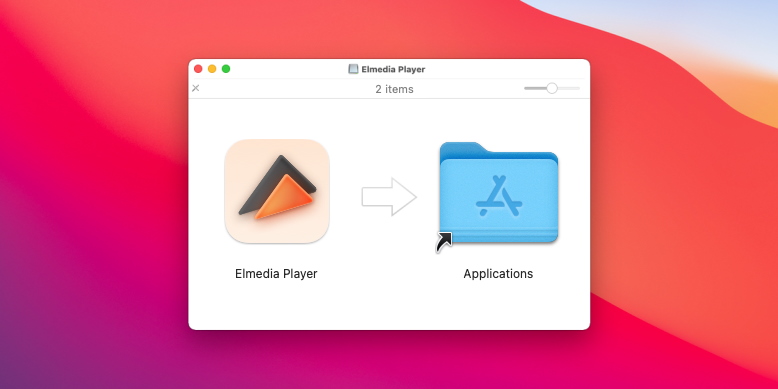 Step 2. Drag and Drop a Video File
This MOV file player for Mac gives you three different ways to open files:
The first way is to simply drag and drop your file onto the app window, or the dock icon.
Or, you can right-click your mouse, then click on your file in the drop-down menu that appear, select Open with and choose Elmedia Player.
If you prefer, it's also possible to open your file from the software's main menu. To do this, select Find file > Open.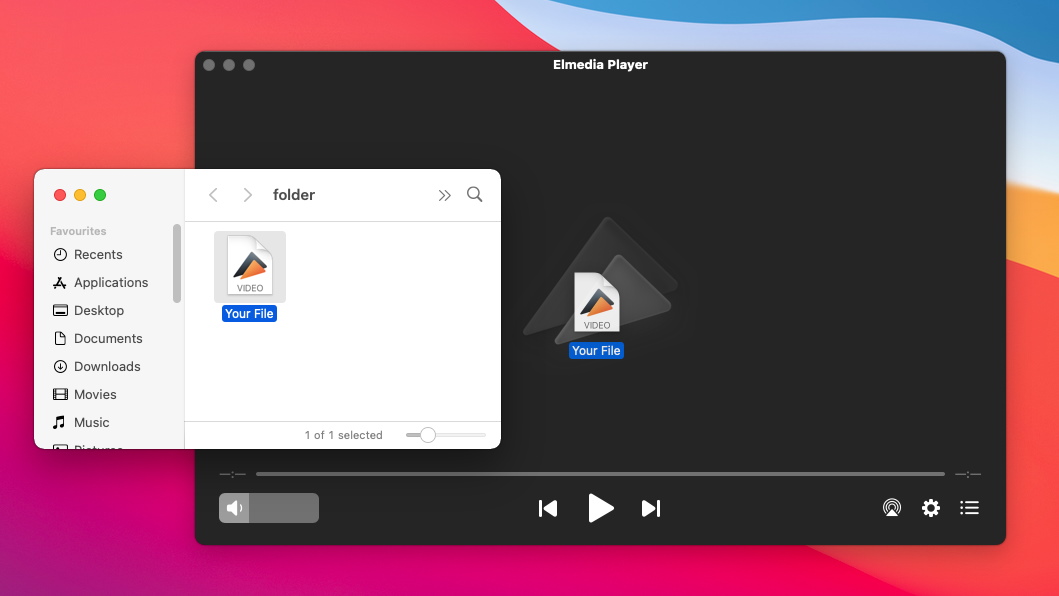 Step 3. Play MOV Files Directly in the Program and Enjoy watching!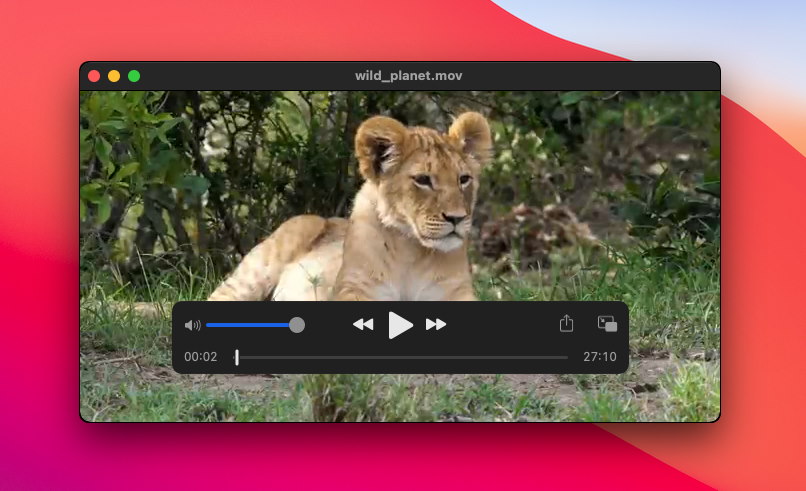 MOV Player Elmedia Features

Streaming Media Files to External Devices
Want to watch your MOVs on the big screen? With Elmedia you can stream your files to Apple TV, Chromecast, smart TVs, and other AirPlay or DLNA-certified devices. Moreover, if you want to watch a video from your phone on your MacBook, you could stream it using this app.
Watch MOV Videos in Ultra HD Quality
Elmedia Player supports Ultra HD quality so you can stream your favorite TV shows and films to 4K compatible devices, like your Chromecast Ultra, Apple TV 4K, or smart TV (compatible brands include Samsung, Sony, LG, Panasonic, and more).
Set up App-Specific Volume Controls
This MOV viewer offers native volume control, which means you can set up the app's volume without affecting the rest of your system's settings. So you can blast your favorite video or audio tracks to your heart's content in the player, without deafeningly-loud Mac notifications ruining the experience.

Adjust Audio and Video Settings
One of the best things about this app is its high degree of customization. Almost every setting imaginable is adjustable. Video adjustments include saturation, brightness, sharpness, hue, contrast, gamma, and noise reduction. For adjusting audio, the 10-band graphic equalizer and audio visualizer make tuning sound a breeze. There's also a range of presets to make life easier, plus playback speed settings – you can even add audio tracks from an external source and adjust out-of-sync sound by tweaking the audio delay.
Picture-in-Picture Mode Makes Multitasking Easier
We're all multitasking, all of the time, so the application's Picture-in-Picture mode makes life easier by keeping the player in a small window on top of your other apps. You can control playback with the widget, allowing you to watch your media content while you get on with work or other tasks.
Create Personalized Playlists
Want to create a video playlist for movie night with friends or an audio playlist for your upcoming road trip? Elmedia Player lets you create and manage personalized playlists. Just pick and choose which tracks you want to add to your playlist, then decide if you want any to repeat or shuffle. You can also export your playlist so you can watch or listen later on your smartphone or widescreen TV. You can even stream your playlist to these sources, too.
Hardware-accelerated Decoding
You won't need to put up with juddering, stuttering videos when using this software. The app uses hardware-accelerated decoding to reduce the load on your Mac's processor, ensuring that even Ultra HD videos play smoothly and seamlessly.
What is a .MOV File Extension?
The .MOV format is one of the most common video file formats, developed by Apple. Supported across both macOS and Windows, a MOV file is an MPEG 4 video container that's often used with QuickTime Player. However, depending on the encoding, not all MOV files are compatible with QuickTime. This file extension is often used for distributing films and TV shows through the internet, and are popular because they can hold many different video formats and multimedia, such as audio, video, and subtitles, in the same file, on different tracks.
List of Alternative MOV Playing Apps
VLC Media Player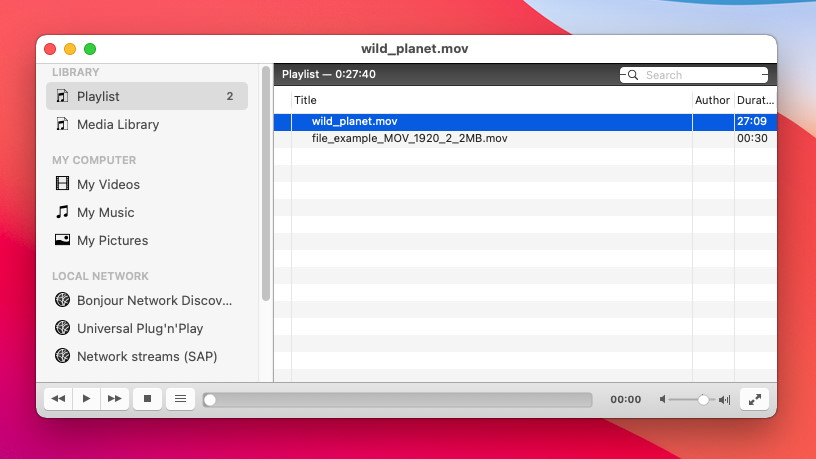 VLC Media Player is a free MOV video player that supports most popular media formats. As well as allowing you to stream files to your smart TV and other sources, it offers support for subtitles, the ability to create and edit playlists – great for movie nights with friends – picture-in-picture mode for multitasking, and many more features to recommend it.
VLC vs Elmedia
An open-source player that, unfortunately, cannot stream to DLNA or AirPlay. Elmedia can do it in one click.
Elmedia Key Features:
built-in search for subtitles via opensubtitles.com;
record a series of screenshots option;
automatic external audio loading.
MPlayerX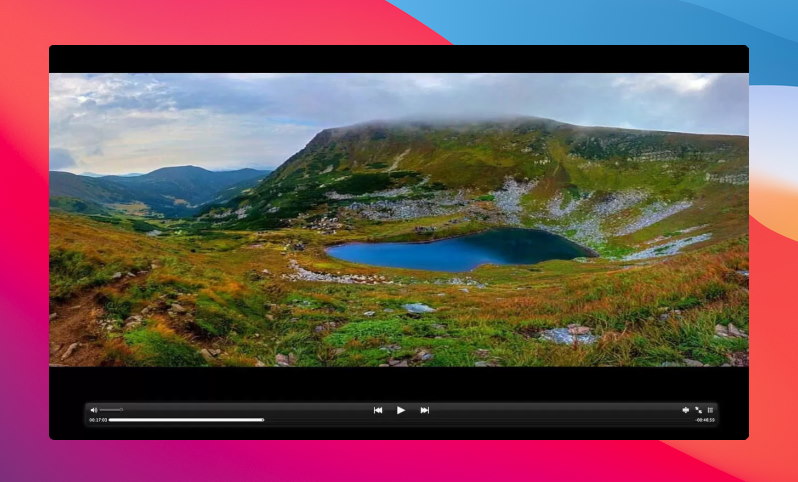 MPlayerX is a popular player that plays most video formats, as well as streaming to external devices. It's easy to use and a great choice for beginners, with support for subtitles, Apple Remote support, and plenty of options to customize your audio and video. It's also free to download and use.
MPlayerX vs Elmedia
Despite the simple interface, MPlayerX does not have a good playlist functionality.
Elmedia Key Features:
playlists may be used to arrange media files;
customizable playlist;
opening and playing online videos through URL.
Cisdem Player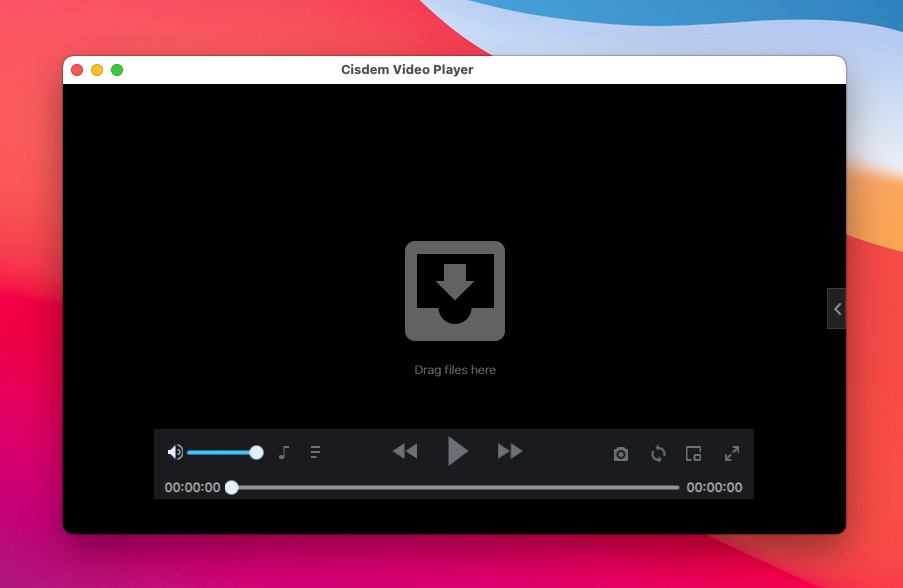 Cisdem Player is a 100% free video player with support for a vast range of audio and video formats, including MOV files. This player is optimized for UHD videos up to 8K, and will play files smoothly, without stuttering. As well as full control over video playback, you get features such as the ability to take screenshots, an optional Pro version which lets you convert files to different formats to play on your smartphone or tablet, advanced hardware acceleration, and more.
Cisdem vs Elmedia
According to user reviews, Cisdem has problems with automatic subtitle loading. Well, Elmedia will please you with vast possibilities for working with subtitles.
Elmedia Key Features:
all available languages are not a problem when working with subtitles;
autosearch for subtitles by hash;
setting fonts for subtitles.
RealPlayer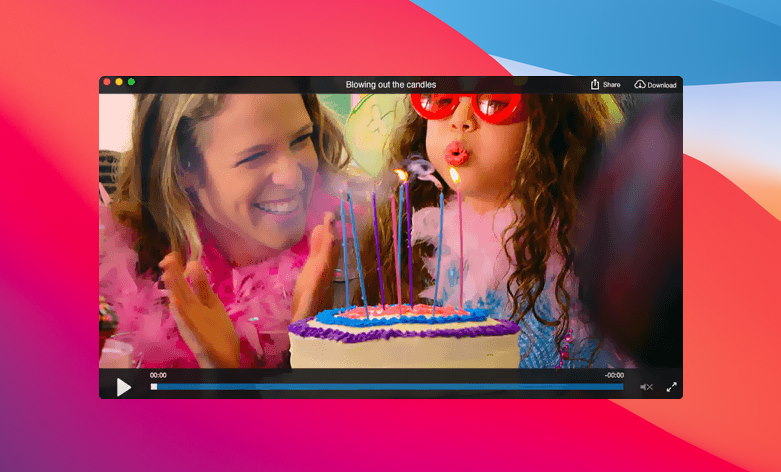 RealPlayer is a popular, reliable free video player that has plenty of features to recommend it. It works with all your favorite sites, so you can download or stream videos from YouTube, Vimeo, Instagram, Facebook, and more. You can also cast and stream from the app to your big-screen TV with Chromecast, or seamlessly sync downloaded files between your Mac computer and your phone. This app also makes organizing your video and audio files a breeze, with the option to automatically organize files by people you know, and jump to scenes in videos with specific people. As well as the desktop app, there's a mobile app which lets you enjoy all the features of RealPlayer on your smartphone.
RealPlayer vs Elmedia
RealPlayer is one of the first Mac players but does not support some video formats.
Elmedia Key Features:
plays Blu-ray movies;
supports .rm, .rv, .rmvb, .ra, .ram, .mov, .mpg, .mpeg, .mpv, .m1v and many other types of files;
thumbnail preview.
QuickTime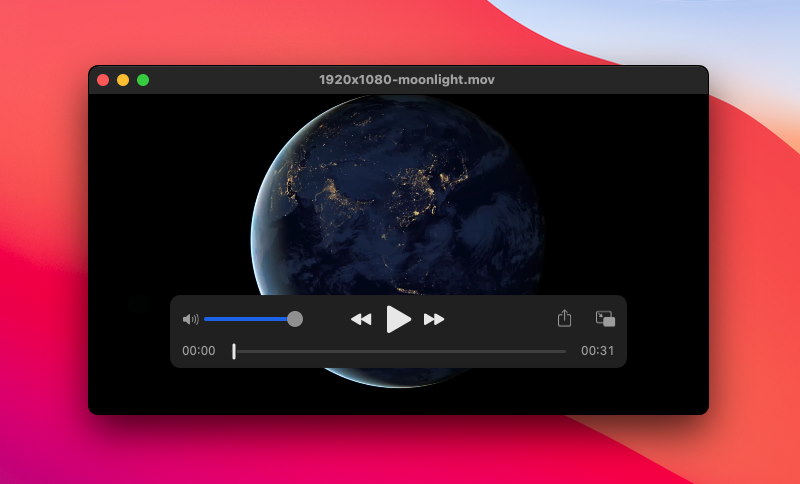 QuickTime is perhaps one of the best-known video players for Mac around. Though it can play a wide range of audio and video file formats, you may find that some MOV files don't play, depending on how they were encoded, and MKV files are also not supported. This is a free player, but it's packed with excellent features, including the ability to play local files or stream them from a wide range of popular sites, support for subtitles, screen recording, and picture-in-picture mode. It also offers a range of editing tools to edit your videos, and makes sharing files easy by automatically optimizing them depending on their destination – for example Facebook, YouTube, or Messages.
QuickTime vs Elmedia
Built-in player from Apple. But it has limited capability.
Elmedia Key Features:
no extra codecs needed;
no conversions are required;
there is no necessity to install any other software.
KMPlayer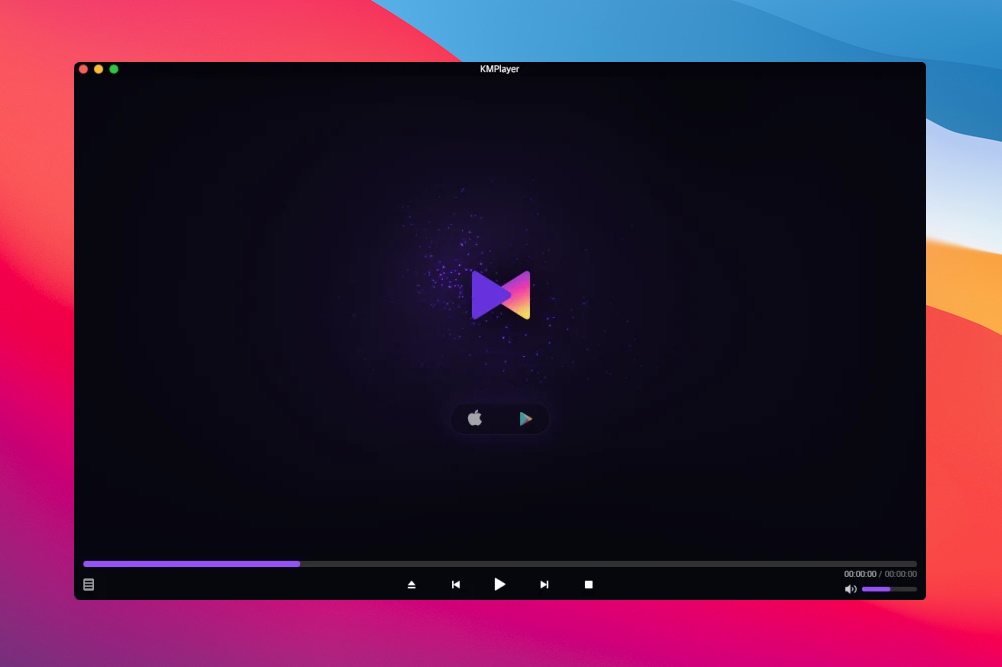 KMPlayer is a totally free, feature-packed video player that supports most video and audio formats. Features include an audio equalizer, customizable subtitle settings that let you choose the font, color, position, and size of subtitles, MyList playlist creation, and a handy Quick Button that lets you easily access popular functions. KMPlayer also offers background play, so you can play videos while getting on with other tasks, and simple streaming play where you only need to enter a video's URL to start playing it.
KMPlayer vs Elmedia
The KMPlayer has an excessive load on the computer system and annoying ads.
Elmedia Key Features:
no ads inside the player;
works easily and smoothly;
continuously updated.
Compare MOV Players for Mac Alternatives
If you're looking for an alternative media player that can play MOV files, the below comparison table lists a number of excellent alternatives, and should help you compare features, file types supported, and more, to choose the best player for your needs.
Scroll to view more

| | | | | | | | | |
| --- | --- | --- | --- | --- | --- | --- | --- | --- |
| | | | | | | | | |
| Top features | | Elmedia Player | VLC Media Player | MPlayerX | Cisdem Player | RealPlayer | QuickTime | KMPlayer |
| Supports various video formats | Supports various video formats | Yes (MOV, WebM, AVI, FLV, SWF, MP4, WMV, DAT, M4V, MPG, DivX, MKV) | Yes (MOV, WebM, MKV, MP4, VOB, WMV, MPG AVI, etc) | Yes (MOV, WebM, AVI, MKV, MP4, MPG, OGM, etc.) | Yes (MOV, WebM, MKV, AVI, FLV, AVCHD, WMV, etc.) | Yes (MOV, AVI, MP4, MP3, FLV, MPEG, etc.) | Yes (MOV, MP4, M4V, MPEG-2, AVI, M4A, MP3, etc.) Unable to play MKV files | Yes (MOV, AVI, MPEG, MP4, FLV, WMV, etc.) |
| Ability to play various audio formats | Ability to play various audio formats | Yes (WebM, MP3, WMA, AC2, MKA, OGG, FLAC, AAC) | Yes (WebM, AAC, AC-3, FLAC, MP3, ALAC, etc.) | Yes (WebM, MP3, WAV, OGG, WMA, ASF, MP4, CD audio, XMMS) | Yes (WebM, MP3, OGG, AAC, WMA, AIFF) | Yes (MP3, WMA, WAV, etc.) | Yes (AAC, AC3, MP3, etc.) | |
| Supports file streaming to TVs and other devices | Supports file streaming to TVs and other devices | | | | | | | |
| Create, share, and edit playlists | Create, share, and edit playlists | | | | | | | |
| Built-in video tuner | Built-in video tuner | | | | | | | |
| Audio equalizer | Audio equalizer | | | | | | | |
| Subtitles support | Subtitles support | | | | | | | |
| Picture-in-picture mode supported | Picture-in-picture mode supported | | | | | | | |
| Screen recording | Screen recording | | | | | | | |
| Free version | Free version | | | | | | | |
| | | | | | | | | |
What other users are saying about Elmedia
If you are searching for an advanced media player for your mac system, then Elmedia Player 7 is here for you. Elmedia Player 7 is known as the best media player amongst the new generation of Mac users.
Elmedia Video Player for Mac offers a wide range of features to meet all your multimedia needs. You can stream directly to Smart TV or Apple TV.
Elmedia Player has a wide variety of other features and capabilities, but having the ability to play just about every possible video format, tweaking settings as needed for sync, audio and video problems.
It can play any file format including the widely-used ones like AVI, MP4, FLV, SWF, WMV, MKV, MP3, M4V, etc without the need of installing any other plugin or codec.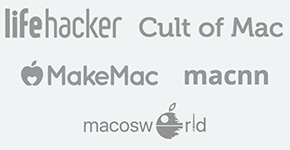 FAQ
The QuickTime app natively supports this file format. However, sometimes a codec issue means this program can't play it. In these cases, you'll likely see an error message such as "Player can't open …" or "The file isn't compatible with...". So what plays .mov files? You'll need a MOV file opener like Elmedia Player.
It's easy to watch MOV files on Mac without QuickTime. You'll need a reliable third-party app such as Elmedia Player, which makes opening .MOV files easy (without the need for conversion) and can also
play a wide range of other video and audio formats
.

#1 at Video
Elmedia Player Free
Get a download link for Desktop
Submit your email address to get link for quick download and get started!
Languages:
Deutsch, English, Français, 日本の, Español, 中文