2. JustPlay
JustPlay is a compact piece of software with many different possibilities to play MP4 on Mac. It's not free software by any means. However, if you don't mind the relatively small price, it's a sensible purchase that definitely pays off.
It can handle Ultra HD, 4K and 8K resolutions with less trouble compared to free media players. Hardware acceleration can be credited with that. Advanced settings for playback and subtitles are present, so you've got something to fiddle with. Deinterlacing, in particular, will find some use with old DVD footage.
And the list doesn't end there. Still not sure? Here's an objective list of pros and cons to help make up your mind.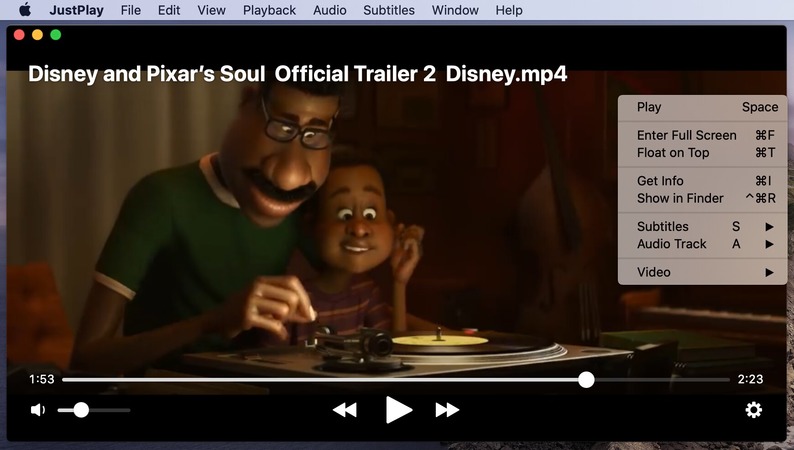 Pros:
- Deinterlace option to fix faulty clips.
- Touch Bar support.
- Multiple playback settings.
Cons:
- No advanced functionality kin to J-K-L controls or timecode display.
- No exporting, editing or conversion.
- Demo version not available.