NSV is not a widely used format and most devices and players struggle in opening it. We are here to help you find the best NSV Player for Mac that will play such files directly. This article will also guide you through how to convert .nsv files into formats supported by most media players. 
What is NSV File?​​
NSV or Nullsoft Streaming Video is a digital container format developed by the creators of Winamp Media Player. As the name suggests, it is designed to stream videos over the Internet. NSV belongs to old formats and is not compatible with most players. A special media player is required to view such files.
Top Solutions to Open NSV Files ​
Winamp is natively capable of playing NSV videos. But still there are other programs that can easily open this format. Read on to find out about some of the best players available. 
Elmedia Player
Elmedia ranks first on our list of the best NSV players for macOS. It is a simple-to-use yet powerful program. One of the main features of the player is its wide format support. With Elmedia, you can effortlessly open NSV videos and any other type of content in your library. 
The player boasts an incredibly intuitive user interface and allows you to adjust video and audio settings to your liking. More so, there is the ability to create playlists, as well as edit and upload external subtitle files.
For only $19.95 you can upgrade to a PRO version and get even more features, including wireless streaming to a Chromecast, AirPlay 2-enabled and DLNA-based devices. Among other things, you can create screenshots while watching, switch player to Picture-in-Picture mode and use advanced playback options such as 10-band equalizer and A-B loop. Customize your audio and video to the smallest detail to get the perfect experience. 
With advanced playback and streaming options, playlist customization tool, extended subtitle support, you'll see why Elmedia is the best player for NSV playback. 
How to Watch NSV File with Elmedia Player
If you are wondering how to play NSV files using Elmedia Player, here is a simple step-by-step guide to follow:
1. Install the app on your MacBook.
First, download Elmedia Player from the website or App Store.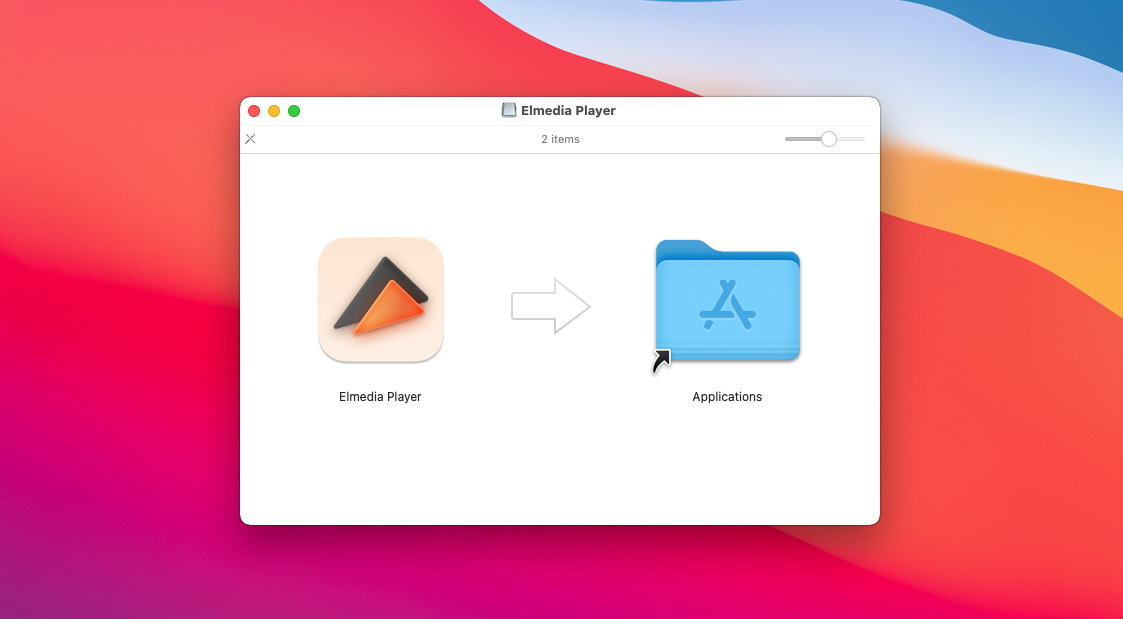 2. Launch the app and add the files you want to play. You can either right-click on the NSV file and select Elmedia Player, drag the file to the icon in the Dock, or search for the file directly in Elmedia.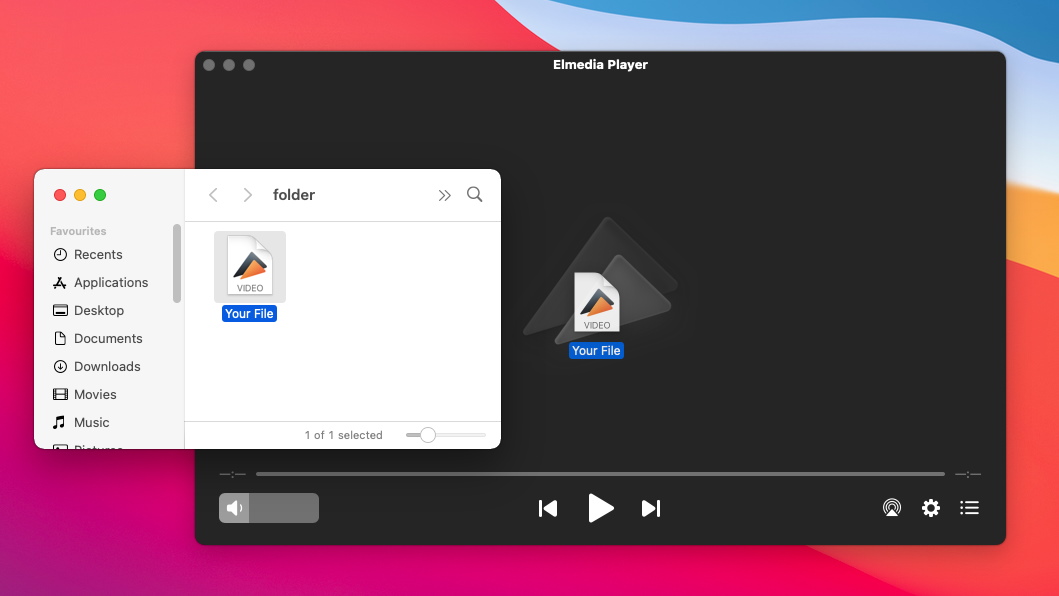 3. That's it! Now you can enjoy watching your favorite videos. 
Cisdem Video Player
Cisdem is another video player that can open NSV files. It is available both on Mac and Windows and supports almost any video/audio format. Cisdem comes with a minimalistic and easy-to-navigate interface. You also get full control over playback, meaning you can adjust volume, play your videos in order, play in a loop, and more. Furthermore, Cisdem lets you make screenshots on the go. 
Cisdem comes with an in-app purchase to unlock the conversion feature. For $9.99, you will be able to convert NSV to MP4 and other popular formats for playback on your device.
How to Play NSV using Cisdem
1. Download and install the app on your device.
2. Open Cisdem and drag-n-drop the NSV file to the player's icon. Alternatively, you can right-click the file and select "Open With" > Cisdem Video Player.
3. Once done, the video will start playing. 
Open NSV File Online
Alternatively, you can use the online database of file extensions – FILExt. It is specially designed to open and view various types of files, including NSV. Using FILExt, you can play any type of file right in your browser. 
But still, there are some drawbacks that you may encounter when playing NSV. Regardless of the length of the video, an NSV file can only play the first 30 seconds. Besides, stable and fast Internet connection is required for online player to work. If your Internet connection is weak and may drop abruptly, playback is not possible.
How to Use NSV Player
1. First, go to https://filext.com/file-extension/NSV.
2. Find the "Choose your .nsv file to play" button and click on it. Select NSV files you want to open. Or simply drag and drop them. 
3. After the data is loaded, the NSV file will start playing.
Converting NSV File to Friendly Formats
For those who do not want to download any additional software on their devices, there is another solution that they can completely rely on. There are converters that help convert NSV to MPEG or other commonly used formats. For example, you can try files-conversion.com and convert NSV to MP4. After conversion, you will be able to open NSV in any media player. 
While video converters are simple and convenient, they usually set file size limits and offer the minimal set of features. Also, the quality of the video may be reduced after conversion. It's better to use third-party NSV players like Elmedia which will open any format effortlessly. 
How to Use an Online NSV Converter
1. Navigate to the files-conversion service in your browser.
2. Select the desired NSV file from your computer.
3. Choose the output format and the size/quality of the video.
4. Click "Convert" and get your converted file.
Conclusion
To play unpopular file formats like NSV, you need the right player. You can also convert the file to a format supported by your player. Now that you know how to open .nsv files, you shouldn't have any problems viewing them. Elmedia Player is our top pick. This all-in-one player for Mac supports a variety of formats, providing the best compatibility and functionality.