Although you can open MPG files on macOS using a player such as QuickTime player, you might want to consider using a third-party player that can make opening and playing MPG files easier. With so many different players out there, choosing can be tricky. Below, we'll take you through some of the best MPEG player for Mac options, to ensure you get the right player for your needs.
Install A Third-party Player to Play MPG Videos on Mac
As we mentioned above, if you're wondering how to open MPG files on Mac, you could use QuickTime player, but it's better to install a third-party media player that can play these files. The good news is that the majority of players can open .mpg files, but that makes it harder to choose the player that's right for you. We'll introduce you to some of the most popular media players for Mac, and point out the pros and cons for each program, to help you decide which one is best for your needs.
Elmedia Player
Elmedia Player is an intuitive, easy to use player for desktop Mac computers and MacBook that not only supports MPG files but can also be used to play most other popular video and audio formats, including WMV, MP4, FLV, and more.
The app is packed with features such as the option to cast video to your smart TV or smartphone, as well as the ability to create screenshot galleries, great for keeping your content organized. There are plenty of options available to customize your video and audio settings too, for an immersive experience. 
Elmedia Player is free to use, but if you like using the app it's well worth upgrading to the Pro version. It packs in extra features such as streaming video from Facebook, and other sites, as well as subtitles support.
Video tutorial on how to Open MPG File on Mac
This player is suitable for both beginners and more experienced users, as it really is easy to use whatever your level of media player experience.
How to Play MPEG on Mac
The best way to play MPEG files on Mac is to use a third-party player like Elmedia Player. Here's how to use that app to play your MPEG files:
2. Then, launch the software.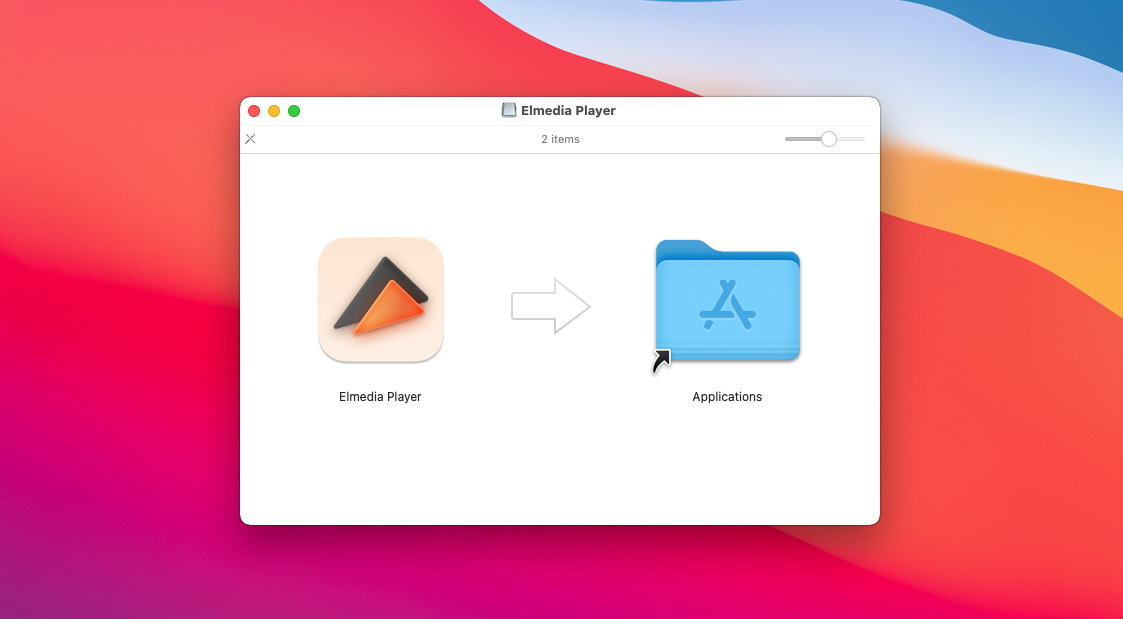 3. The easiest way to select your content for playback is to drag and drop MPEG files directly onto the player.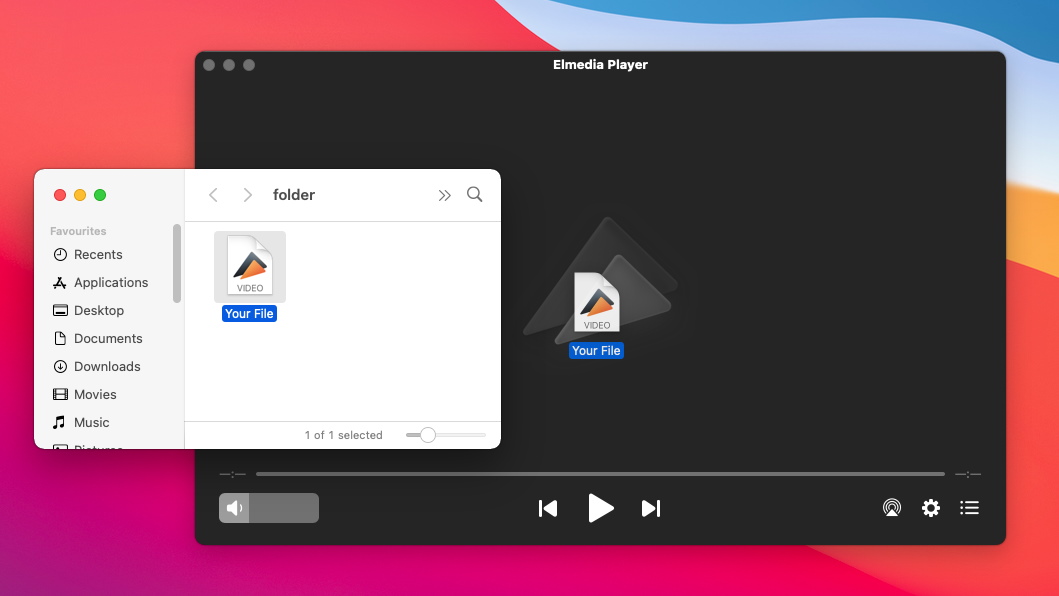 4. Alternatively you can right-click a file and choose to play it with Elmedia, or search for your file from within the player interface.
That's it – your file should be ready to play!
Video tutorial on how to open any video file on Mac
VLC
VLC Media Player is a feature-packed media player for Mac that works across other platforms too. The software can be used for playing MPG on Mac with no need for any additional codecs. You can play most other video and audio formats too, making this a versatile little player.
The app is open-source which means it's completely free to download and use, with no costs ever. That doesn't mean it's not feature-packed though. It features subtitles support, a graphic equalizer to customize video and audio playback, plus a handy preview option for files that are partially downloaded, and you can even stream video from Vimeo, YouTube, or other sites.
KPlayer
KPlayer is a free player for Mac that has a clean, simple interface. It's intuitive to use for beginners, but also packs plenty of advanced features for power users, such as a fully customizable interface and configuration dialog. With KPlayer you can play .mpg files and a whole host of other formats from file, DVD, audio CD, TV, or URL, and control how your video looks with brightness, contrast, hue, and saturation controls.
The app allows you to choose between full screen, zoom, or mixed aspect mode, and there's support for subtitles – the app works with all popular subtitle file formats, and you can increase or decrease subtitle delay and move subtitles up or down on the screen. One of the software's best features is its multimedia library which makes it easy to organize all your media files and create playlists from various sources.
Play MPG via Converting MPG to Mac Compatible Formats
In order to open .mpg file, people often assume that they will need to convert them to a format that is compatible with Mac. If you're a beginner, this can be confusing, and converting files or hunting for the right codecs to ensure they're playable can be time consuming. With Elmedia Player, there's no need to convert MPG to MP4 on Mac, as the player works with all popular video and audio formats, no codecs required.
Use QuickTime Plugin to Play MPG Files on Mac
MPG is a format officially supported by QuickTime, and provided your file is undamaged and uncorrupted, you should be able to use the app as a video player MPG files on Mac. However, it may be that it has been encoded using codecs that are incompatible with QuickTime. That's why you might want to avoid using this player and use a third-party media player instead.
MPG vs MPEG – Main Differences
MPEG stands for Moving Picture Experts Group, and MPG and MPEG are actually the same thing. Because some older versions of Windows required a three-letter file extension, MPEG became abbreviated to MPG. However, you will find that some websites, such as YouTube, for example, won't accept MPG file format uploads because it's an older standard.
Frequently Asked Questions
Though it's easier to simply use a third-party media player that will play MPEG files, if you need to convert MPEG to MP4 on Mac there are several different ways to do that. You could use a free converter like EaseUS, or if you prefer, a free online converter (with no download required) such as Cloudconvert. Finally, you could use a media player such as VLC, which easily converts MPEG files to MP4 format.
Most uncorrupted and undamaged MPEG video files should play with QuickTime player on Mac, as it's a supported format. Simply open QuickTime player on your Mac and select Add File to add your file to the player and start playback.
You can use most media players to play MPG audio file or MPG video formats on Windows, including Windows Media Player and VLC. Simply double-click on your file and it will start playing in your default player, or right-click the file and select "Open With" if you want to use a different media player.